News story
CMA confirms pork pies merger referral
The CMA has referred Pork Farms Caspian Limited's completed acquisition of Kerry Foods' chilled savoury pastry business for an in-depth phase 2 investigation.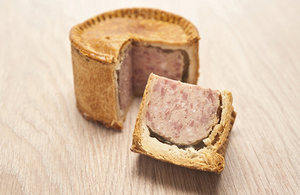 The Competition and Markets Authority (CMA) announced on 17 December 2014 that it would refer the merger for a full investigation unless Pork Farms offered acceptable undertakings to address the CMA's competition concerns. This follows concerns that it may lead to higher prices or a reduction in choice or quality for consumers of these chilled savoury pastry products.
As Pork Farms has not offered any undertakings, the CMA will now start an in-depth merger investigation. The CMA must publish its final decision by 21 June 2015.
A decision on the merger will be made by a group of independent panel members supported by a case team of CMA staff.
All information relating to the investigation is available on the case page.
Published 5 January 2015