Press release
CMA alleges breach of competition law by Ping
The CMA has today alleged that Ping has breached UK and EU competition law by operating an online sales ban.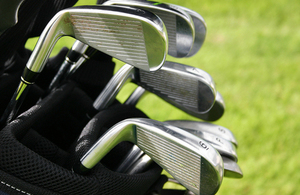 The Competition and Markets Authority (CMA) has issued a statement of objections to Ping Europe Limited (Ping) setting out its case over the ban, which prevents retailers selling Ping golf clubs online.
The CMA's findings are provisional and no final conclusion has been reached regarding whether there has been a breach of the law. Ping now has an opportunity to respond to the CMA's concerns.
Ann Pope, the CMA Senior Director responsible for this case, said:
Where traditional businesses operating through high street shops face intense competition from online sales, suppliers may be tempted to respond by introducing practices, like online sales bans, that can restrict such competition.

The internet is an increasingly important distribution channel and retailers' ability to supply via this channel should not be unduly restricted. This drives competition among rival retailers because they compete to attract consumers who are using the internet to shop around for the best deals. Bans on internet trading can be a problem if they seek to prevent retailers reaching a significant proportion of customers. We will now consider any justifications put forward by Ping for the alleged conduct.
The CMA has produced a range of guidance to help businesses understand more about competition law including an at-a-glance guide and a series of animated videos that explain what anti-competitive behaviour looks like.
Notes for editors
The CMA is the UK's primary competition and consumer authority. It is an independent non-ministerial government department with responsibility for carrying out investigations into mergers, markets and the regulated industries and enforcing competition and consumer law.

The Competition Act 1998 prohibits agreements, practices and conduct that may have a damaging effect on competition in the UK. The Chapter I prohibition covers anti-competitive agreements and concerted practices between businesses which have as their object or effect the prevention, restriction or distortion of competition within the UK. Article 101(1) of the Treaty on the Functioning of the European Union (TFEU) covers equivalent agreements or practices which may affect trade between EU member states. Any business found to have infringed the prohibitions in the Competition Act 1998 or the TFEU can be fined up to 10% of its annual worldwide group turnover.

The Competition Act 1998 / Article 101(3) TFEU set out criteria which, if satisfied, mean that agreements are exempt from the Chapter I / Article 101(1) TFEU prohibition.

A statement of objections gives parties notice of a proposed infringement decision under the Competition Act 1998 and/or Article 101 of the TFEU. It is a provisional decision only and does not necessarily lead to an infringement decision. Parties have the opportunity to make written and oral representations on the matters covered. Any such representations will be considered by the CMA before any final decision is made.

The statements of objections will not be published. In accordance with the guidance Competition Act 1998: Guidance on the CMA's investigation procedures in Competition Act 1998 cases (CMA8), any person who wishes to comment on the CMA's provisional findings, and who is in a position materially to assist the CMA in testing its factual, legal or economic arguments, may request a non-confidential version of the statement of objections by contacting the CMA no later than 23 June 2016.

For more information on how to comply with competition law, see our compliance guidance collection.

The CMA currently has 13 Competition Act investigations open.

Enquiries should be directed to Rory Taylor (rory.taylor@cma.gsi.gov.uk, 020 3738 6798).
Published 9 June 2016