Clark and Stunell prepare to bust some barriers
Communities ministers attend the first Big Society practitioner roundtable.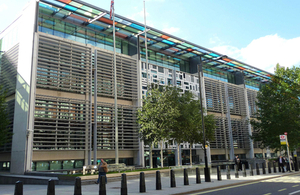 Greg Clark and Andrew Stunell heard first-hand the problems community groups and social enterprises face in reaching their full potential from people working at the heart of these organisations during a 'barrier busting' event.
Ministers and officials met with representatives from 15 different community organisations in the department's head quarters. The aim was to find out what obstacles they have faced in providing services and facilities to their communities and more importantly what can be done to remove these barriers in the future.
Identifying the issues
A number of problems were identified ranging from lack of accountancy and legal skills for smaller groups through to the amount of information required for funding applications. A small community group seeking a few thousand pounds will often have to provide the same, hard to obtain, information as a large national organisation applying for millions of pounds of funding.
The groups also told how they have had to overcome negative attitudes towards voluntary groups from some agencies who don't view them as equal partners and problems with bureaucracy around risk assessments and insurance.
This was the first Big Society Practitioner Roundtable - hosted by ministers at the department's offices in London - and follows the Prime Minister's visit to Liverpool at the beginning of the week where he set out how the Big Society will redistribute power from the state to the individual.
Published 21 July 2010