News story
'Christmas to remember' campaign aims to raise awareness of dementia
The 'Christmas to remember' campaign was launched by actress Carey Mulligan and the Prime Minister at Downing Street this morning.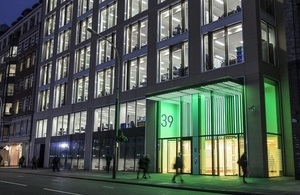 It is a joint digital campaign from Number 10, Department of Health and Alzheimer's Society. It aims to raise awareness of dementia and encourage people to take appropriate action if they spot signs of the condition in family or friends over the festive season.
People with dementia, carers, celebrities and the general public are all being encouraged to share their Christmas memories to help highlight dementia as an issue. A range of these memories is being published on the Christmas to remember blog and people can join the conversation on twitter by using #xmas2remember.
At the launch of the campaign, Carey Mulligan and the Prime Minister were accompanied by Dominic Batty, who is living with dementia, and his wife Jill.
If you think a loved one may be showing signs of dementia you can find advice on NHS Choices. And the Alzheimer's Society has published top tips for Christmas if you're spending it with someone with dementia. You might also like to sign up to become a Dementia Friend to help make everyday life better for people with dementia.
The Christmas to remember blog will be updated with different memories each day in the run up to Christmas.
Published 5 December 2012