Chlamydia screening intervention proves infectious in general practice
A chlamydia screening intervention developed by PHE increased general practice screening tests rates by 76% and chlamydia diagnoses by 40%.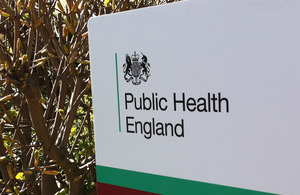 A chlamydia screening intervention developed by Public Health England (PHE) has been shown to increase general practice screening tests rates by 76% and chlamydia diagnoses by 40% according to new research published today in 'Sexually Transmitted Infections'. Further, of the 76 practices involved, those that fully engaged with the intervention doubled their chlamydia testing.
The PHE intervention, designed around the theory of planned behaviour, focused on removing barriers to offering chlamydia testing to young adults. Trialled in the south west of England, the intervention consisted of training workshops, delivered within general practices to develop staff skills and confidence around chlamydia screening, and resources to increase practice awareness, including posters, patient information cards, computer prompts and newsletters.
Dr Cliodna McNulty, head of PHE primary care unit, said:
General practice is a natural venue to engage young adults in chlamydia testing, and our intervention shows that providing the right skills and resources can significantly improve screening rates in this setting. In doing so, we can also create opportunities for young adults to discuss good sexual health in an easily accessible and familiar place.
Whilst over 60% of young adults in England attend general practices annually and the majority of contraception is prescribed in general practice, only 16% of the 136,000 tests delivered via the National Chlamydia Screening Programme (NCSP) came from this setting in 2012. Reflecting the encouraging findings delivered by this chlamydia screening intervention, PHE is now piloting the '3Cs & HIV Programme' nationally to help improve sexual health provision and testing in general practice.
The '3Cs & HIV Programme' builds on the lessons learnt from the trialled intervention to deliver an expanded sexual health intervention in general practices. This will provide practice staff with the expertise and materials to offer chlamydia screening and information on contraception and condoms to young adults in every consultation, and offer HIV screening to all patients in line with national guidelines. Over 70 local authorities have signed up to participate in the programme, with the aim of engaging over 500 practices in England in 2013.
Ends
Notes to editors
'Increasing chlamydia screening tests in general practice: a modified Zelen prospective Cluster Randomised Controlled Trial evaluating a complex intervention based on the Theory of Planned Behaviour'. C McNulty and others. Sex Transm Infect Published Online First: 4 September 2013 doi:10.1136/sextrans-2013-051029

The intervention was based on the 'theory of planned behaviour'. It comprised practice-based education with up to 2 additional contacts to increase the importance of screening to GP staff and their confidence to offer tests through skill development (including videos). Practical resources (targets, posters, invitation cards, computer reminders, newsletters including feedback) aimed to actively influence social cognitions of staff, increasing their testing intention. Data from 76 intervention and 81 control practices were analysed.

PHE's STI 2012 data for England is available from the website. For chlamydia screening and diagnoses in young adults (2012 data), please visit the website.

Public Health England's mission is to protect and improve the nation's health and to address inequalities through working with national and local government, the NHS, industry and the voluntary and community sector. PHE is an operationally autonomous executive agency of the Department of Health. www.gov.uk/phe Follow us on Twitter @PHE_uk
PHE press office: National Infection Service
PHE press office, infectious diseases
61 Colindale Avenue
London
NW9 5EQ
Published 13 September 2013