Child body confidence pack launched for parents
A guide for parents to help educate children about how the media alter images and the impact this can have on child self esteem.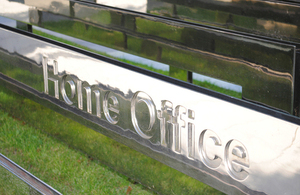 The body image parent pack, developed for 6-11-year-olds by not-for-profit organisation Media Smart, marks the latest contribution to the government's Body Confidence campaign.
The pack encourages children to think about how and why images may have been altered and the effect this can have on their own body image. It also explores how ideas about the 'perfect' body have changed through the ages and offers tips for parents on how to talk to their child about the subject.
Images in the media
Equalities Minister Lynne Featherstone said: 'Young people are being set an impossible standard by images in media and advertising which can erode their self esteem.
'As parents, we are often aware of these issues, but may not have the advice and guidance we need to talk to our children.
'This will be an important contribution to the government's body confidence campaign and I am delighted to have worked with Media Smart. I want the pack to empower parents to have those difficult conversations and open the door to discussion.'
This initiative follows the launch last year of a teaching pack for primary schools, which has since been downloaded by over 1,500 teachers across the UK.
Parents will be able to download materials - which include digitally enhanced pictures of celebrities - to help their children gain more realistic perceptions of the images they see.
Media Smart Chairman Paul Jackson said: 'We have been overwhelmed by the response we have had to the body image teacher pack, both in terms of the volume of responses and the enthusiasm with which it has been received. We have found that children respond really well when they realise that most of the images they see have been altered in some way and are aspirational but not realistic.
'Extending our schools' resources to include educational tools for parents will be an important step in helping as many children as possible think critically about the images they see around them every day, and we were delighted to work with Home Office Minister Lynne Featherstone to develop this resource.'
Published 22 June 2012