Press release
Charity regulator appoints interim manager to Fazal Ellahi Charitable Trust
Jonathan Burchfield to take over management and administration of charity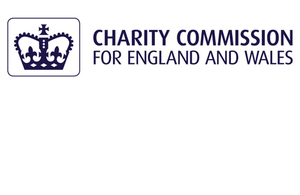 The Charity Commission has today announced the appointment of an interim manager to the Fazal Ellahi Charitable Trust due to misconduct and mismanagement at the charity.
The Commission opened a statutory inquiry into the charity on 16 April 2018 to look into a number of concerns including the use of the charity's premises to support or condone terrorism.
The investigation was opened following the conviction of the charity's Imam for six counts of encouragement of terrorism, and two counts of encouraging support for a proscribed organisation. The Commission also had concerns regarding the management and administration of the charity by its trustees and their failure to evidence their compliance with the charity's governing document and other charity law duties.
As a result the Commission made an order, on 7 August 2018, under section 76(3)(g) of the Charities Act 2011 to appoint Jonathan Burchfield of Stone King LLP as interim manager of the charity. The interim manager has taken over the management and administration of the charity to the exclusion of the charity's trustees.
The Commission's investigation continues.
Notes to Editors
This appointment is a temporary and protective power that will be reviewed at regular intervals. It will continue until the Charity Commission makes a further Order varying or discharging it.
It is the Charity Commission's policy, after it has concluded an inquiry, to publish a report detailing what issues the inquiry looked at, what actions were undertaken as part of the inquiry and what the outcomes were. Reports of previous inquiries are available on GOV.UK.
The Charity Commission is the independent regulator of charities in England and Wales. For more information see the about us page on GOV.UK.
Published 26 September 2018