News story
Changes to HMRC telephone numbers
From 30 June 2015 all HMRC 0845 helpline telephone numbers will be taken out of service.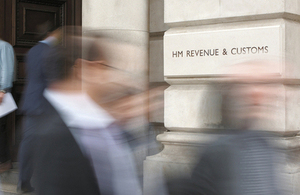 From 30 June 2015, we are withdrawing our 0845 helpline telephone numbers. Customers should instead use our 03 helpline telephone numbers.
This change was announced in August 2014 and since December 2014 customers calling a 0845 number that has been taken out of service have heard a message providing the new 03 number before the call is ended.
0845 helpline telephone numbers will be decommissioned from 30 June and customers dialing those numbers will hear a dead line tone.
Customers can find our 03 helpline telephone number on our contact us page.
For most customers, an 03 number is cheaper to call than an 0845 number, and it is government and Ofcom policy is to use 03 numbers.
Read more about call charges on the Ofcom website.
Published 22 June 2015