Change4Life launches smartphone drinks tracker app
A new smartphone app and enhanced online drinks checker are now available.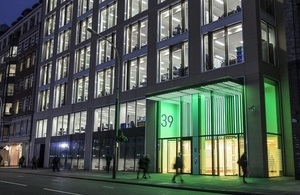 The smartphone app and enhanced online drinks are to help people see the impact alcohol can have on their health, waist and wallet.
The new tools are part of a nationwide Change4Life campaign to raise awareness of the health impacts of drinking over the lower risk guidelines on a regular basis.
More than 9 million drinkers in England are potentially putting their health at risk by regularly drinking above the guidelines, yet a YouGov survey in 2011 found that most people are unaware of the serious health problems which drinking can lead to.
The campaign also offers handy hints and tips on how people can cut down - such as having alcohol free days, not drinking at home before they go out, swapping to low alcohol or alcohol free drinks and simply using smaller glasses.
Alcohol guidelines
The lower risk alcohol guidelines are that men should not regularly drink more than three to four units a day and women should not regularly drink more than two to three units a day.
Drinking heavily regularly on just 1 or 2 days a week can also be harmful to your health in the long term.
Published 31 October 2012