Celebrating the 400th anniversary of the King James Bible
Ed Vaizey's contribution to YouTube Bible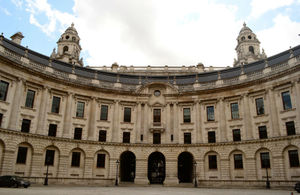 Culture Minister Ed Vaizey has recorded his contribution to the YouTube Bible project, to celebrate 400 years since the first King James Bible was published.
The YouTube Bible was established by the King James Bible Trust as a way of encouraging people of all ages and walks of life to read passages from the King James Bible, to create a complete online video archive of readings from the publication.
Other contributors include, The Prince of Wales, Patron of the King James Bible Trust who recently added his contribution, reading from John, Chapter 14.
The King James Bible Trust was established to celebrate the anniversary of the King James Bible. Throughout 2011, many events and projects will be taking place across the UK and around the World to mark 400 years since the creation of the book that changed the world.
Further information
Published 18 March 2011