'Catch it. Bin it. Kill it.' campaign to help reduce flu infections
A campaign is launching today to encourage the public to adopt good respiratory and hand hygiene practices - to 'Catch it. Bin it. Kill it.'…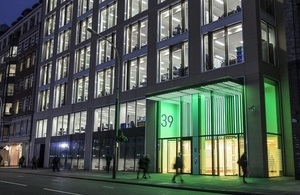 A campaign is launching today to encourage the public to adopt good respiratory and hand hygiene practices - to 'Catch it. Bin it. Kill it.' - to help stem flu infections.
We are being encouraged to carry tissues and use them to catch coughs or sneezes, then to bin the tissues and to kill the germs by washing our hands.
Watch David Salisbury, Director of Immunisation, discussing the importance of good hygiene in preventing the spread of flu and norovirus.
Or listen to the Audioboo
Once flu is spreading widely, apart from vaccination, hygiene is the only method that can help prevent spread.
Studies have shown that respiratory infections are reduced in groups who practice good hand and respiratory hygiene measures. This campaign is also likely to have a positive effect on other diseases such as norovirus.
Patients most at risk from flu, including adults and children with chronic long-term conditions such as asthma, neurological conditions or heart, lung, kidney or liver disease, and the over 65s and pregnant women, who have not yet had their vaccine should contact their GP as soon as possible.
The latest campaign consists of national press, radio and video-on-demand advertising and will run for approximately 3 weeks.
Radio and press advertising also based on the 'Catch it. Bin it. Kill it.' approach previously ran in January 2011.
Published 2 January 2013