Press release
Cancer Research UK study on bowel cancer symptoms
A study funded by the charity Cancer Research UK has found that on average the British public can only name one symptom of bowel cancer and …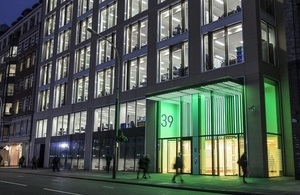 A study funded by the charity Cancer Research UK has found that on average the British public can only name one symptom of bowel cancer and one risk factor.
In response, a Department of Health spokesperson said:
"Bowel cancer is one of the biggest cancer killers in England and we know one of the main reasons is because too many people are diagnosed late.
"That is why we trialled a campaign earlier this year, to raise awareness of the key signs and symptoms and to encourage people with them to visit their GP. We hope to launch a wider campaign shortly. We are also investing £60 million over the next four years to fund flexible sigmoidoscopy - a new screening technique for people around 55 - which will help save 3,000 lives every year.
"People aged 60 and over who have not been screened for bowel cancer should contact the NHS Bowel Cancer Screening Helpline on 0800 707 6060."
Published 23 August 2011