Press release
Cancer deaths 'vary significantly' within a year of diagnosis among young adults
The one year survival rate for teenagers and young adults diagnosed with cancer is more than 90% but the percentage of those who die within 12 months varies greatly according to cancer type.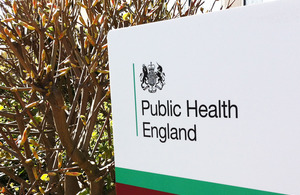 Leukaemia and soft tissue sarcoma have the highest proportion of deaths, according to a new report published by Public Health England's National Cancer Intelligence Network.
This report looked at deaths within a year of diagnosis for all patients diagnosed with cancer between the ages of 15 to 24 years in 2005 to 2009 in England. The percentage of patients in this age group who survive at least 12 months after diagnosis is compared with those aged 0 to 14 and 25 to 49 years.
Approximately 2,000 individuals within the studied age bracket are diagnosed with cancer each year in the UK. Researchers from the PHE NCIN Teenage and Young Adults Cancer Intelligence Unit in Manchester found that the proportion of patients who died within a year of being diagnosed with cancer varies markedly by type of cancer from 23% for those with acute myeloid leukaemia to 0.5% for Hodgkin lymphoma. Other diagnoses found to have relatively high mortality rates were acute lymphoblastic leukaemia and soft tissue sarcoma.
Tony Moran, intelligence lead at the Manchester Teenage and Young Adults Cancer Intelligence Unit said:
Approximately 116 teenagers and young adults die in England each year in the twelve months following a diagnosis of cancer. Though the deaths of many young patients are inevitable, preventing even a proportion of these deaths at such an early age would make a considerable contribution to decreasing the number of years of life lost due to premature mortality.
Mike Stevens, Professor of Paediatric Oncology at the University of Bristol and Chair of the NCIN Children, Teenage and Young Adults Clinical Reference Group, said:
Several influences are likely to be involved in explaining these findings. In some cancers, such as acute myeloid leukaemia, early deaths may be due to patients not responding to, or from complications of, the intensive treatment required. In other cancers, such as acute lymphoblastic leukaemia, there is now data to suggest that teenagers and young adults should be treated in the same way as children rather than with strategies previously used for this disease in adults; changes now being introduced to the treatment of teenagers and young adults with acute lymphoblastic leukaemia are likely to confirm the benefit of this approach.
There is also the possibility that early diagnosis and decreasing the time from first cancer symptom to the start of treatment may prevent a proportion of early deaths, so it's important to improve awareness among health professionals about the signs and symptoms of cancer in teenagers and young adults. It is important to be aware of the number of patients who die early after diagnosis and more work is needed to understand why these deaths occur and what can be done to reduce them.
Notes to Editors
Pattern of deaths in the year following diagnosis in cancer patients aged 15 to 24 years in England – an embargoed copy of the report is available from the press office upon request.
About Public Health England
Public Health England is a new executive agency of the Department of Health that took up its full responsibilities on 1 April, 2013. PHE works with national and local government, industry and the NHS to protect and improve the nation's health and support healthier choices and will be addressing inequalities by focusing on removing barriers to good health. To find out more visit our website www.gov.uk/phe, follow us on Twitter @PHE_uk.
About the National Cancer Intelligence Network (NCIN), operated by Public Health England
The NCIN was established in June 2008 to coordinate the collection, analysis and publication of comparative national statistics on diagnosis, treatment and outcomes for all types of cancer
The NCIN is a UK wide partnership funded by multiple stakeholders
The NCIN will drive improvements in the standards of care and clinical outcomes through exploiting data
The NCIN will support audit and research programmes by providing cancer information and patient care will be monitored through expert analyses of up-to-date statistics
For more information please visit www.ncin.org.uk and www.gov.uk/phe
Public Health England press office
Published 2 May 2013