Press release
Campaign cracks down on toxic fake alcohol
Nearly 2,500 litres of fake wine and spirits were seized as part of a pre-Christmas enforcement campaign.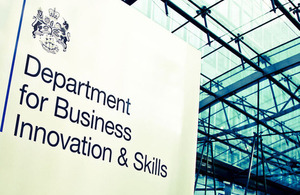 New results announced today (16 February 2015) reveal that nearly 2,500 litres of fake wine and spirits were seized as part of a pre-Christmas enforcement campaign. UK Trading Standards, working with international enforcement agencies, also closed down an illegal distillery that would have posed a real threat to public safety.
The crackdown on fake alcohol came as part of an international campaign, Operation OPSON, involving more than 50 countries, organised by Interpol and Europol.
The results from UK enforcement activity include:
seizure of more than 1800 litres of illegal wine
seizure of more than 600 litres of spirits and 'unidentified' alcohol
closure of illegal factory making 'vodka' from windscreen wash
a significant increase in UK activity, from one seizure of spirits in 2013 to 2014 to 12 seizures in 2014 to 2015
Minister for Intellectual Property, Baroness Neville-Rolfe said:
The UK is committed to cracking down on crime that harms proper businesses and can pose a real threat to public safety. Even though we have one of the safest food industries in the world, there are still criminals who want to profit at the expense and safety of others.

This year's Operation OPSON results show the continued strength of the UK's enforcement regime, led by Trading Standards and coordinated by the Intellectual Property Office, in protecting consumers and businesses.
Details of the wider OPSON activity against fake and illicit food around the world, and the organised crime networks behind this illegal trade are released today. A final report on OPSON IV will be prepared for circulation within the UK following a debrief session in April 2015.
Notes to editors
1.Operation OPSON, jointly run by Interpol and Europol, began in 2011 to tackle the criminal production and sale of counterfeit 'protected food name' products, such as gorgonzola or champagne. It is now an international project that regularly sees the seizure of hundreds of tonnes of fake and substandard food.
2.Since its start, Operation OPSON has set clear objectives consisting of:
protecting public health
fighting against organised crime groups involved in the trade of fake and substandard food
enhancing international cooperation
enhancing national cooperation between law enforcement agencies and food regulatory agencies
enhancing cooperation with private partners from the food industry
3.The United Kingdom lead for OPSON is the UK Intellectual Property Office, in close partnership with the Food Standards Agency. Investigations are conducted primarily by local authorities via Trading Standards and Environmental Health teams. The UK Border Force adopts OPSON for the duration of the operational phase as part of its business as usual activities.
4.This year's activity also involved police, customs, national food agencies, regulatory bodies and partners from the private sector, with checks carried out at shops, markets, airports, seaports and private homes.
5.While the UK IPO co-ordinates activity, the seizures recorded have been undertaken by Trading Standards teams across the UK. The interventions in relation to the OPSON categories are defined as follows:
fiscal infringement – where alcohol duties have been evaded
deceiving consumers – where a product is rebranded or sold under another name
food safety – where a foodstuff is not fit for purpose
intellectual property rights infringement
other – a fake or illicit foodstuff not falling into any of the above categories
6.Historically, the bulk of UK interventions have been for fake or fiscal infringing wines and spirits. The returns for 2014 to 2015 are no different. Twelve interventions by members of local authorities resulted in the below seizures:
| | |
| --- | --- |
| Type | Litres |
| Whisky | 21.7 |
| Wine | 1,817.0 |
| Vodka | 172.1 |
| Not Specified | 410.7 |
| Total | 2,421.5 |
Case Study – Derbyshire Trading Standards
Following a dissemination of intelligence, officers from HMRC and Derbyshire Trading Standards raided a lockup unit in Heanor, Derbyshire. This appeared to be a plant for bottling counterfeit 70cl bottles of 'vodka'. There was little of the finished product or the raw materials (Coolex screenwash) in the unit but a large quantity of bottles, tops and boxes as well as some of the equipment used for manufacture.
The following goods were seized:
25 pallets of 1,080 counterfeit branded bottles = 27,000
243 empty 5 litre bottles of Coolex = 1,215 litres prior to extraction / watering down
large quantity of counterfeit cardboard boxes
large quantity of counterfeit branded bottle tops
items for use in the filtering process to remove the blue colour from the screenwash
A small amount of the finished product was identified, and on examination was found to contain high levels of iso-propanol. Isopropyl Alcohol (IPA) causes intense drunkenness, is often used in cleaning chemicals.
The dangers associated with the consumption of Isopropyl Alcohol are explained by Professor Tony Hines FIFST, MBE, Director of Crisis Management, Leatherhead Food Research:
IPA poisoning causes confusion and can be very painful. Appreciating the difference between excessive alcohol consumption, 'binge drinking' for example and IPA consumption, even at low levels, a 'couple of doubles' will cause dizziness, low blood pressure, abdominal pain and nausea.
In 2012, methanol poisoning from fake vodka resulted in the deaths of 50 people in the Czech Republic. In 2014, 2 men were sentenced to life imprisonment for their part in this tragedy, and many others sentenced to 14 to 20 years for their part. Eighty survivors were blinded as a result of consuming the poison.
Published 16 February 2015