Press release
Business leaders to get crash course in competition law
The CMA is holding a seminar for Welsh businesses, which research suggests are least likely to have discussed competition law in the UK.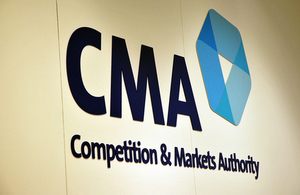 Competition law bans anti-competitive practices such as price-fixing and bid-rigging. Companies found to have breached competition law can be fined up to 10% of global turnover and their directors may be disqualified from being concerned in the management of a company for up to 15 years. In some cases, individuals may also be committing a criminal offence which can result in them being jailed for up to 5 years.
But an independent report commissioned by the Competition and Markets Authority (CMA) found that only 9% of Welsh firms have ever discussed competition law at board level, compared with 23% in Scotland.
Welsh firms were also among the least likely to have trained staff on competition law, with only 5% running training sessions, compared with a high of 10% in London. In common with most areas across the UK, fewer than a third of Welsh businesses were familiar with the possible consequences for breaching competition law.
Welsh firms were also found to be the likeliest to have personal contact with other businesses in the same sector. The survey revealed that 75% had regular contact compared with 53% in the east of England. Contact itself is not an issue, but in light of the level of knowledge about competition law and the fact that 9% of businesses across the UK admit that they discuss prices with each other, the high level of personal contact suggests that Welsh businesses may be at particular risk of breaching competition law.
In order to tackle the shortfall in knowledge, the CMA has invited Welsh business organisations to attend a meeting to explore how this important message about complying with competition law can be spread amongst businesses.
Judith Frame, CMA Head of Compliance, said:
Our research revealed worrying knowledge gaps across the United Kingdom and among a range of industries. However, Wales had some of the lowest levels of knowledge of the law. Since consequences of breaking the law can be very serious, we want to raise awareness of competition law amongst Welsh businesses.

We hope that the session will demonstrate the importance of complying with the law and start the process of spreading the message to business across Wales.
The first meeting will be on 21 October at the CMA's office in Wales and a cross-section of Welsh businesses have been invited to attend.
Notes for editors
The CMA is the UK's primary competition and consumer authority. It is an independent non-ministerial government department with responsibility for carrying out investigations into mergers, markets and the regulated industries and enforcing competition and consumer law.
Read the competition law research report - UK Businesses' Understanding of Competition Law.
For more information on competition law, see our competition law guidance collection.
Media enquiries and requests for interviews should be directed to Simon Belgard (simon.belgard@cma.gsi.gov.uk on 020 3738 6472).
Published 19 October 2015