What the Budget means for business, innovation and skills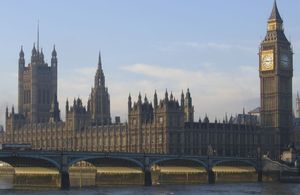 Chancellor George Osborne made his Budget 2013 statement to Parliament on Wednesday 20 March 2013, outlining the government's future spending plans.
The Budget package for BIS provides further support for the Industrial Strategy, committing £1billion to fund an Aerospace Technology Institute, matched by industry. It also provides support for small businesses to help them access the finance they need to grow, for innovative small businesses to access government contracts, and the creation of an Employment Allowance. It includes a commitment to cut red tape and maintain fair and open markets.
The Budget builds on the substantial support for businesses, skills and innovation already announced at the Autumn Statement. It targets support where it can have the most impact on creating jobs and growth.
The Budget announced:
Business Bank
The government will publish a strategy for the Business Bank on Thursday 21 March 2013. This will set out how the bank will develop between now and 2014 to provide long-term help for small businesses through £1 billion of funding. The Business Bank will also provide immediate support through:
a £300 million investment scheme to help diversify and expand the supply of lending to businesses
£75 million funding to expand Business Angel Co-investment fund and extend the Enterprise Capital Funds
£30 million funding for a trade credit pilot with Kingfisher to extend credit to wholesale customers of B&Q TradePoint and Screwfix
Aerospace Technology Institute
The government will supply £1 billion, matched by industry, to fund an Aerospace Technology institute (ATI) over the next seven years. The ATI will allow industry and academic researchers to develop technology for the next generation of quieter, more energy efficient aircraft.
Growth vouchers for small businesses
£30 million will be made available over two years. This will address a gap in the market for providing external business advice such as making a successful loan application to a bank or taking on an employee.
£30 million funding for Startup Loans
The government will provide additional funding for the scheme supporting entrepreneurs aged 18 to 30 to start their own business. First announced by the Prime Minister in January, the new funding will see £42 million available in 2013 to 2014, and £60 million for 2014 to 2015.
Expanding the Small Business Research Initiative (SBRI) scheme
Expanding the SBRI will support small businesses in providing ground-breaking solutions when bidding for public sector contracts. The scheme expansion will start by focusing on 6 government departments;
Department of Health and the National Health Service
Ministry of Defence (MoD)
Home Office (HO)
Department for Transport (DfT)
Department for Food and Rural Affairs (Defra)
Department for Energy and Climate Change (DECC)
The Witty Review on universities and local growth
The government has asked Sir Andrew Witty to undertake an independent review to explore how universities can support growth in their regions by working with organisations such as Local Enterprise Partnerships (LEPs).
Cutting red tape
The government will launch a second phase of the Red Tape Challenge to help cut red tape for businesses. 1500 regulations have already been identified to be amended or scrapped. This second phase will look at the whole regulatory system – including laws, guidance, compliance, and enforcement, through short targeted reviews. We will ask businesses what specific problems we should look at before the launch in the summer of 2013.
Published 20 March 2013