British Foreign Office Minister visits Peru
Foreign Office Minister Jeremy Browne is in Peru to reaffirm the UK's commitment to working on political and business-related issues.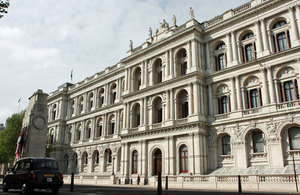 This will be his second visit to Peru in less than a year. The Minister visited Lima for the inauguration of President Humala in July 2011. In this opportunity Minister Browne will reaffirm the United Kingdom's commitment to working with Peru on political and business-related issues including, counter-narcotics cooperation, climate change and prosperity. During his visit Minister Browne will meet with Peruvian authorities to discuss a full range of bilateral issues.
He will also meet business leaders to exchange ideas on how to increase trade between the UK and Peru, as well as the challenges faced by investors. He will also take the opportunity to meet with the Peruvian delegation that will visit London in the near future.
Jeremy Browne is also the minister responsible for the London 2012 Olympic and Paralympic games within the Foreign Office. He will meet with Peruvian sports authorities, young sportsmen and the Peruvian athletes qualified to participate in London 2012.
Students will have the opportunity to ask questions to the Minister about the UK, London 2012 Olympic and Paralympics Games and British culture when the he visits a teaching centre.
Published 28 March 2012