Bowel cancer awareness factsheet to support GPs available
A short factsheet to support GPs in the first NHS national bowel cancer symptom awareness campaign in England is available.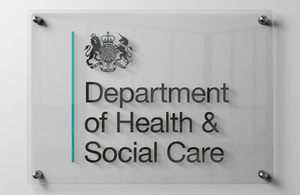 This factsheet provides GPs with further information about the campaign and suggest how they can prepare for it.
The aim of this national campaign is to raise public awareness of the symptoms of bowel cancer and to encourage those with persistent symptoms to present promptly. Although the great majority of people may not have bowel cancer, some may. By catching the cancer earlier it should be more treatable. This is part of the programme aimed towards  improvement of cancer survival rates.
How GPs can prepare for Be Clear on Cancer factsheet is in support of the campaign which launches on 30 January and runs until the end of March 2012. Advertisements are featuring on TV and the radio and in other national media. The campaign message is that 'loose poo' and 'blood in poo' for more than three weeks can be symptoms of bowel cancer and that people with these symptoms should go to see their doctor.
Further information about the national bowel cancer campaign and additional resources are available for GPs on Bowel Cancer UK.
Published 4 January 2012