News story
Border Force seizes illegal ivory
Border Force officers at Heathrow have made one of their biggest ever seizures of illegal ivory.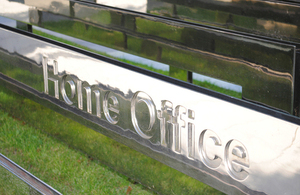 The consignment, which weighed around 15 kilos and contained several hundred carved items including bangles, beads, name seals and pendants, was being smuggled from Nigeria via London to importers in Hong Kong and Guangzhou, China.
It was found by officers carrying out checks on freight on Thursday 9 August.
The pieces were in packages labelled as "handicraft samples" and the smugglers had attempted to conceal the ivory by wrapping it in tin foil.
It's estimated the consignment has a black market value of more than £15,000.
Controlled
The import and export of ivory is strictly controlled under the Convention in International Trade in Endangered Species (CITES) and items can only be brought into or sent out of the EU if the correct permits have been applied for and issued.
As the UK is a signatory to CITES details of the seizure will be referred to Customs authorities in China and Hong Kong who will decide whether to take further action.
Demand for ivory from China is thought to have led to a dramatic increase in the number of elephants being killed for their tusks in Africa. 
Poached 
Marc Owen, Heathrow Border Force director, said:
"This is one of the largest seizures of its kind in recent years at Heathrow and it demonstrates the vigilance of our officers in detecting these kinds of controlled goods.
 
"Most of these pieces were brand new ivory, and are likely to have come from elephants that were illegally poached.
"The illicit trade in animal products like ivory is a serious contributory factor in the threat of extinction faced by many endangered species, and that is why the rules around moving them are so strict."
Published 10 August 2012