Border Force seize thousands of fake football shirts
Online shoppers warned to take extra care after Border Force officers seized thousands of fake football shirts near Heathrow Airport.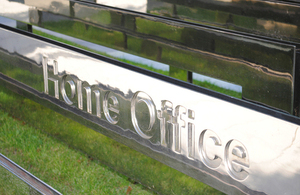 The shirts, including replica kits from Arsenal, Tottenham, Chelsea, Manchester United and Liverpool, were detected at the Heathrow Worldwide Distribution Centre (HWDC), the Royal Mail's international postal hub in Langley, Berkshire.
Almost all were in individual packets which had been purchased on the internet and were destined for UK addresses. The majority had been made in the Far East (predominantly Thailand) and were shipped via Germany or Sweden.
Some had even been personalised with individuals' names printed on the back. Online shoppers had paid around £20 a shirt when their normal retail price should have been around £40-50.
All those that are confirmed counterfeit will be destroyed and it is likely that those who bought them will lose their money.
Counterfeit
Home Office minister Mark Harper said: 'Cheap counterfeits undercut honest traders leaving shoppers with goods that are at best inferior and, at worst, harmful or unsafe. They are a serious threat to the British economy in terms of lost profits and tax revenues.
'Border Force officers operate at ports, airports and mail sorting centres to intercept counterfeit goods to protect British consumers and business.
'Unsuspecting members of the public are parting with hard earned cash for these shirts as Christmas presents but they will be left disappointed when they discover these are illegal fakes. Shoppers should take great care when buying online to avoid being ripped-off and further fuelling this illegal trade.'
Fakes
Tony Smith, Interim Director General of Border Force, said: 'Border Force's job is to protect the public by securing our border. Our officers up and down the country work to prevent harmful and counterfeit goods getting into the UK and damaging our legitimate businesses.
'It is easy to think you are getting a bargain, but our message is that if something appears too good to be true it probably is.
'You could end up out of pocket - but even worse you could end up with a fake product that is inferior and could be harmful or unsafe.'
During a two month period in October and November almost four thousand shirts were detected by Border Force at HWDC. Since then several hundred more suspected counterfeit shirts have been detained and are awaiting confirmation of their status.
Premier league
A Premier League spokesperson said: 'We work closely with Border Force to protect Premier League fans from being ripped-off by sellers of counterfeit goods.
'Many fans buy what they believe to be genuine replica kits and other club merchandise only to end up with poor quality fakes with the money used to pay for them often funding other criminal activity.
'We advise all football fans to purchase replica shirts from official club stores, club websites, or properly licensed retailers.'
More information on avoiding counterfeit goods this Christmas.
Published 14 December 2012