Bob Neill responds to Guardian article on planning
Bob Neill responds to Peter Hetherington's article on planning suggesting government's planning reforms will lead to a "free for all" for development…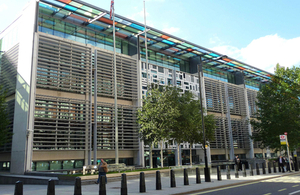 Bob Neill responds to Peter Hetherington's article on planning suggesting government's planning reforms will lead to a "free for all" for development.
Peter Hetherington is wrong to claim the government's planning reforms will lead to a "free for all" for development (We need more homes, not baffling desperation, 14 September). We have a duty to provide the homes and jobs our young people will need in the future, but this will not be at the expense of the environment. Strong safeguards are retained in the draft national planning policy framework to protect our precious green spaces and countryside from unacceptable development.
The false impression Mr Hetherington gives might be down to a serious misreading of the draft framework. We are introducing a presumption in favour of sustainable development, not one in favour of economic development, as he suggests. This crucial difference ensures this is no green light for every application. All proposals will need to demonstrate their sustainability against the strict protections in the draft framework.
Claims that the government has undermined construction by scrapping regional spatial strategies do not stack up. The reality is that top-down targets imposed on communities have led to the lowest house-building levels in any peacetime year since 1924. This government is putting power back into the hands of local people to decide the places they wish to see developed and those protected, through their local plans. These will be sovereign in future without the threat of being overruled by regional agencies and will, indeed, put communities in the driving seat of decision-making.
Bob Neill MP
Local government minister
Published 16 September 2011