Bob Neill responds to an article in the Independent regarding land auctions
Bob Neill responds to an article in The Independent  that claims the Government is not supportive of land auctions. How to afford more homes…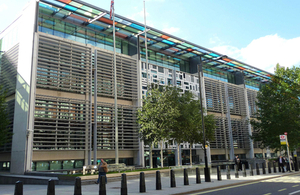 Bob Neill responds to an article in The Independent  that claims the Government is not supportive of land auctions.
How to afford more homes
David Prosser ("How to build more houses and make a profit for taxpayers", 2 June 2011) is wrong to claim that parts of the Government are not supportive of land-auctions. The piloting of land auctions is an important part of how we will rebuild Britain's economy and encourage more locally led development.
Eric Pickles' Department for Communities and Local Government will be taking this forward, trialling this innovative new approach on surplus public sector land, building more homes and raising money to help pay off the deficit.
Bob Neill
Minister for Local Government
Published 9 June 2011