Press release
Blogging project to capture everyday experiences of people living with mental health difficulties
'A Day in the Life' project calls on people to share insight into their lives through blogs.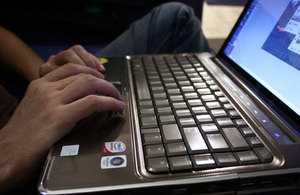 A new online project is calling on people living with mental health difficulties to blog about their lives.
People signing up to A Day in the Life will be invited to share their experiences of what makes their mental health better and what makes it worse by submitting a 700 word blog on set days as part of the year-long project. Bloggers will be asked to write about the same days, starting on 7 November 2014 and followed by 3 more dates in winter 2014, spring 2015 and summer 2015.
A Day in the Life is designed to provide an insight into the lives of people living with a mental health difficulty to help inform the development of policies and projects which better meet their needs. The project is also designed to better educate and raise awareness among the wider public of the reality of mental health issues.
Blogs submitted to A Day in the Life will be available to the public and will be searchable by theme, topic, and the positive or negative impact of events and situations on people with mental difficulties. This categorisation will allow the project to compile and publish reports on emerging themes, as well as propose ideas for further investigation.
Mark Brown, Development Director, Social Spider, said:
A Day in the Life offers us a great opportunity to capture a snapshot of what living every day with a mental health difficulty means for people. Volunteers offering to blog will be asked a simple question, 'what made your day better and what made your day worse?

The internet has made it possible for more people with mental health difficulties than ever before to share their experiences, both good and bad. A Day in the Life will bring these experiences together in a way that will enrich the conversations about mental health that we all have, whether as policy makers or members of the public.
Professor Kevin Fenton, Director of Health and Wellbeing, Public Health England, said:
Public Health England want to see this unique and important project succeed, and provide us with invaluable insight into the lives of people living with a mental health difficulty.

People signing up will know that their contributions will help health professionals, policy makers and commissioners to understand what helps, and what needs to be improved. I urge people to get involved and share their experiences.
The project is being co-ordinated by Social Spider CIC, a London-based social enterprise, and has been funded by Public Health England.
Ends
Notes to editors
Public Health England details: Public Health England exists to protect and improve the nation's health and wellbeing, and reduce health inequalities. It does this through world-class science, knowledge and intelligence, advocacy, partnerships and the delivery of specialist public health services. PHE is an operationally autonomous executive agency of the Department of Health. Website: www.gov.uk/phe Twitter: @PHE_uk Facebook: www.facebook.com/PublicHealthEngland
Public Health England Press Office
Social Spider details:
Social Spider CIC is a London-based a social enterprise delivering research, writing, publishing and training services as well as running local and national projects. Social Spider were publishers of national mental health magazine One in Four.
A Day in the Life continues Social Spider's work in mental health to bring the voices and experiences of people with mental health difficulties into public and policy debates.
Social Spider development director Mark Brown was recognised in 2014's Independent on Sunday Happy List for his work in mental health, shortlisted for Mind Mental Health Champion 2010 and is currently one of Nursing Times and Health Service Journal's Social Media Pioneers 2014 . He experiences mental health difficulties himself.
Telephone: 020 8521 7956
Email: hello@socialspider.com Website: http://socialspider.com/ Twitter: @markoneinfour
Photo by Hillary, used under Flickr Creative Commons.
Published 31 October 2014