Better guidance and support for NHS surgeons on vaginal tape and mesh implants
The Department of Health, the NHS Commissioning Board, NHS surgeons (urologists and gynaecologists), and the Medicines and Healthcare products Regulatory Agency (MHRA) are taking action to help reduce the side effects after surgery using vaginal tape for stress incontinence and vaginal meshes for pelvic organ prolapse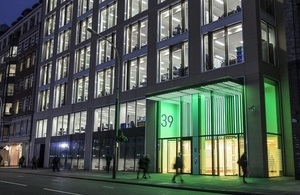 Around 13,000 vaginal tape implants are used every year to treat women suffering from stress urinary incontinence, and 1,500 mesh implants for women with pelvic organ prolapse. These can be very distressing conditions and, for most women, the development of these new surgical techniques has resulted in a welcome improvement in their quality of life.
A small percentage of women have suffered significant side effects after this type of surgery such as pain and sexual dysfunction. For vaginal tapes for stress incontinence the adverse rates are very low, typically affecting between 150 (one per cent) and 500 (three per cent) women each year. For vaginal meshes used in prolapse surgery, adverse rates corresponding to about 200 (15 per cent) procedures a year have been found in some studies, but these figures are difficult to interpret because a significant number of patients suffered problems before surgery.
Now the Department of Health, clinical groups and the MHRA are working together to make sure that surgeons have all the necessary guidance and support to carry out these operations as safely and effectively as possible, and that women feel  reassured before making decisions about undergoing surgery .  These measures will include developing proposals for a registry for implanted vaginal tapes and meshes to help surgeons to compare the outcomes of their treatment, building on the voluntary registries already established by the professional associations.
Professor Keith Willett, National Clinical Director for Acute Episodes of Care at the NHS Commissioning Board, said:  
"For the vast majority of women, mesh and tape implants are a safe and effective operation, but as with all surgery, there is an element of risk.
"Some women have experienced some distressing side effects and we are working closely with surgeons and the MHRA to make sure that improvements are made and patients are well informed about the benefits and potential risks with these procedures. The Medical Director of the NHS, Sir Bruce Keogh, and I have jointly written to all surgeons to make sure women who are offered a tape or mesh implant meet the criteria set out by NICE. We are also developing additional guidance to surgeons, including proposals for a single registry of outcomes data, so they can maximise the success rate of the procedure.    
"Any women considering having the procedure or experiencing problems with an implant should speak to their GP or surgeon. If you have an implant or mesh and are not experiencing any discomfort, there is no cause for concern."
Dr Susanne Ludgate, Clinical Director for Medical Devices at the MHRA, said:
"We listened to and understand the concerns that many women have about vaginal tapes and meshes. That is why we commissioned research to review the available literature on the safety and adverse effects associated with these products. Whilst a small number of women have experienced distressing effects, the current evidence shows that when these products are used correctly they can help with the very distressing symptoms of these conditions and as such the benefits still outweigh the risks."
The Department continues to work closely with the Medicines and Healthcare products Regulatory Agency (MHRA) to make sure that surgery using these products is as safe as possible. The MHRA continues to closely monitor the performance of these medical devices and are working closely with the European Commission on their proposed improvements to the European-system of regulation applying to medical devices generally.
The MHRA, working with the professional associations, has also developed information for women who are considering this procedure or who are experiencing a problem with an implant. 
Notes for editors:
1.     For media enquiries only, please contact the Department of Health press office on: 0207 210 5477.
2.     Information for women considering this procedure or who are experiencing problems with an implant can find information on the MHRA website:
 or on the NHS Choices website: 
for Urinary incontinence or
3.         Synthetic tapes and slings are now widely used for surgery to help women suffering from stress urinary incontinence (when the pelvic floor muscles are too weak to prevent urination, causing urine to leak when the bladder is under pressure, for example when coughing or laughing).  About 13,000 such operations are carried out in the UK each year.
4.         Synthetic meshes are used in surgery to treat pelvic organ prolapse.  This is a relatively new technique and DH is funding an ongoing trial (the PROSPECT trial) comparing surgery with and without use of meshes.  About 1,500 such operations are carried out in the UK each year. 
As part of its ongoing surveillance of device safety, the MHRA commissioned a report from York University Health Economics Consortium to review the available literature on adverse event rates associated with these devices.  The report summarises the most frequently reported adverse events associated with different tapes and slings used for stress urinary incontinence and with different meshes for prolapse.  This information will help surgeons and doctors to give patients the best advice possible on the benefits and potential risks associated with these surgical implants.  A copy of the report is  avalaible on the MHRA website.
5.            Best practice guidance on the use of these procedures is available from the National Institute for Health and Clinical Excellence (NICE).  The NHS Medical Director, Sir Bruce Keogh, has written to all NHS surgeons and Medical Directors to ensure they are aware of NICE guidance when carrying out these procedures.
6.            The Department of Health, NHS Commissioning Board, MHRA, and the relevant professional organisations have agreed an outline action plan to address the issues raised by the report.  The key elements are:
To develop proposals for a single registry of vaginal implants, building on the existing registries maintained by the professional associations;
To develop and issue professional guidance for surgery using vaginal meshes, complementing existing NICE guidance, on aspects such as selection of patients, choice of device, and processes for informed patient consent;
To develop and issue guidance to commissioners to enable them to commission services from providers which maintain high standards of training and clinical audit;
To develop and issue professional guidance on those centres competent to carry out surgery for women with recurrent problems from incontinence or prolapse, or women needing further surgery as a result of complications.
Published 22 November 2012