Press release
Better access to drugs for rare disease patients
Health Secretary Andrew Lansley today announced help for patients with rare diseases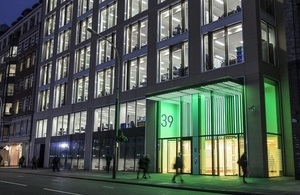 Health Secretary Andrew Lansley today announced help for patients with rare diseases, whose doctors may not be able to provide them with unlicensed or 'off label' medication.
Most drugs are licensed for use in conditions where the drug manufacturers are able to recruit enough patients into clinical trials and where they will yield enough sales to justify running the trial. This presents a consistent problem for patients with rare diseases, whose access to medication is limited because not enough patients are available to run a clinical trial.
Similarly, NICE cannot normally appraise drugs outside their licensed indication, which means they cannot be recommended for use on the NHS. At local level, the NHS often does not have the evidence it needs to make an informed decision. Evidence on the scale of the problem is limited, but it is estimated that around 1,000 specific requests for off-label drug use are made to NHS commissioners in England every year.
Many rare conditions can be treated with drugs outside their licensed indication. Examples include rarer cancers and autoimmune conditions.  Unlicensed or off-label drugs may also be considered for some patients with more common conditions.
Under the plans announced today, the Department of Health will commission expert assessments of the evidence on the use of off-label medicines, including in rare** **conditions. These assessments will be designed to inform doctors' decision-making and patients' choices, not to provide a yes or no recommendation.
Health Secretary Andrew Lansley said:
"The NHS we want to create is one where doctors and patients at local level have the power to take the best clinical decisions together.
"Wherever possible we should apply common sense solutions - especially to longstanding problems such as this - to ensure that patients can access the treatment they and their doctor think best for them."
Andrew Wilson, Chief Executive of the Rarer Cancers Foundation, said:
"This announcement is good news for patients with rare cancers and will help ensure all patients get access to good standards of care.  No patient should be disadvantaged simply because they are unlucky enough to have a rare disease. 
"The objective should always be to develop licensed drugs for rare diseases but this is not always possible.  When there are no licensed drugs available for a condition, it can be difficult to know how best to treat it. It is important that doctors are able to use their clinical judgement.  In order to support them, they need to have access to advice and information on what works best.  This is a common sense move which will make a big difference."
David Jayne, Director of Vasculitis and Lupus Clinic at **Addenbrookes** **Hospital** and NHS consultant said:
"In rare autoimmune diseases, guidance to support the NHS has been sadly lacking.  For some conditions, professionals have produced valuable advice but this has lacked a national profile. Combining the expertise of these professional bodies with the authority of NICE could be immensely valuable.  This announcement will help address variability in the quality of care and will also remove unnecessary duplication. It is an essential prerequisite to introducing national quality standards of care for rare diseases"
Professor Anthony Redmond, Chair of the Arthritis and Musculoskeletal **Alliance** (ARMA), said:
"I warmly welcome this decision.  There are over 200 musculoskeletal conditions and many of these are very rare, meaning that there may be no drugs licensed to treat them.  This can be devastating for patients and frustrating for clinicians.  NICE could play a valuable role in collating the evidence about what works in these conditions and this will be an important resource for clinicians in providing the best possible treatment to patients, and for patients in making an informed decision about the most appropriate option for them."
ENDS
Notes to Editors
This work will be delivered by the National Institute for Health and Clinical Excellence (NICE), through its NHS Evidence arm, beginning in spring 2012.  It will focus on helping clinicians and patients to access information on the "off-label" or unlicensed use of medicines in cases where there is no appropriate licensed alternative to treat a particular condition. Its focus will include, but not be exclusive to, drugs for rare conditions.
For media queries only, contact the DH press office on 020 7210 5221.
Published 4 October 2011