Beautiful British views earmarked for £18.3 million funding
Eleven conservation projects pass first round of Heritage Lottery Fund programme.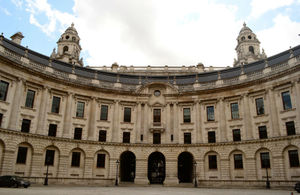 Morecambe Bay, the Glens of Antrim and the Lomond Hills are among spectacular UK landscapes earmarked for financial support today.
The Heritage Lottery Fund (HLF) announced that £18.3 million has been set aside for the schemes through its Landscape Partnerships programme.
The 11 applicants who have passed the first stage of the process will now have to submit a more detailed proposal to secure the funding.
The investment, which is set to attract a further £8.1 million of match funding from other sources, will enable the conservation of distinctive landscapes and provide other benefits such as apprenticeships for disadvantaged young people and courses on traditional rural practices such as drystone walling.
Dame Jenny Abramsky, Chair of HLF, said: "Landscapes speak to the heart, inspiring people in all sorts of ways: be it poetry-writing, architectural design or even just the pleasure of looking at a beautiful view. Sadly, they can often be taken for granted which is why the Heritage Lottery Fund, as one of the UK's biggest funders of the natural heritage, believes the way forward is to put local communities in the driving seat so they can take care of the places that are the backdrop to their daily lives."
The areas are:
the Island of Lindisfarne in North Northumberland, known as "The Cradle of Christianity";
Morecambe Bay, a horseshoe-shaped bay straddling Lancashire and Cumbria;
the Glens of Antrim in Northern Ireland;
the unspoilt Gower peninsular in Wales;
the Wandle Valley in south London - the first landscape located in an urban area to be part of the programme;
the volcanic Lomond Hills in Scotland;
the Neolithic and Bronze Age South Dorset Ridgeway;
the River Tay below Perth in Scotland;
Stiperstones and Corndon Hill in Shropshire;
the Suffolk Heritage Coast stretching from Felixstowe to Kessingland;
the Lower Derwent Valley located along the River Derwent in Derbyshire - an area which allegedly inspired the nursery rhyme 'Rock-a-bye Baby'.
Further information
Published 1 August 2011