World news story
Be Y♀urself Campaign launch: Empowering Women for our Future
The British Embassy Beijing and Consulates across China have launched the Be Y♀urself Campaign to empower women in society and the economy.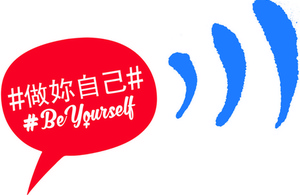 Many studies show that gender inequality holds back social development and economic growth. The British Government believes that equal participation in the economy would increase the GDP of the UK by 10%. While, the McKinsey Global Institute calculates it would be worth an extra $28 trillion by 2025.
Ambassador Barbara Woodward CMG OBE has made a personal pledge to be a convener of successful women in China. As the leader of one of the United Kingdom's biggest diplomatic networks in the world, she has committed the British Embassy Beijing and Consulates around China to making a difference to the position of women in society and the economy.
The Be Y♀urself campaign has been designed to celebrate women's ability to achieve whatever they want to achieve. The aim is to empower women to reach their full potential, challenge the stereotypes that persist about gender roles as well as raise awareness of the benefits of gender equality in society and female participation in the workforce.
Each department of the Embassy and the British Consulates around China will be holding events throughout March in order to shed light on the value of women's participation in many different fields and how to promote gender equality. This campaign is an opportunity for women and men all over China to be part of the discussion and look for solutions.
Events will include film festivals, documentary screenings, training sessions, panel discussions on women in health, business, sport and more, and even a chance to meet the female crew members of the Great Britain Clipper Round the World Race yacht team when they arrive in Qingdao.
The Be Y♀urself Campaign Launch Event was held on the 3rd March 2016 and attended by over 120 people, including Deng Yaping, the world-famous Olympic table tennis champion.
Ambassador Woodward, the first British Ambassador to China, made an introductory speech supporting the aims of the Be Y♀urself Campaign. This was followed by an interactive panel discussion between Feng Yuan, a renowned campaigner on women's rights, Nathan Zhang, a social entrepreneur supporting migrant women in China, Grandma Huiwa, an award-winning poet, and Wu Zhihong, a celebrated psychiatrist focussing on familial relationships and gender issues.
Ambassador Woodward said:
I have met many inspiring women in China. I want to celebrate the progress that has been achieved already in the field of gender equality here. However, globally it will take 118 years for women's salary to be equal to that of men's at the current pace. This is too long. I intend the Be Y♀urself Campaign to encourage people to join the discussion, challenge unequal practices and help us to make a difference.
Published 4 March 2016