News story
Banks and building societies sign up to offer Help to Buy: ISA
Barclays, Lloyds Banking Group, Nationwide, NatWest, Santander, and Virgin Money sign up to offer new Help to Buy: ISA.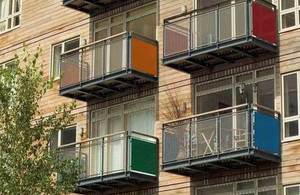 Banks and Building Societies including Barclays, Lloyds Banking Group, Nationwide, NatWest, Santander, and Virgin Money have signed up to offer the new Help to Buy: ISA from 1 December 2015, the Chancellor has announced today.
Launched by the Chancellor at the March Budget, the Help to Buy: ISA is part of the government's long-term plan to support people who want to work hard, save up for a deposit and buy their own home.
First time buyers who are doing the right thing and trying to save have struggled due to low interest rates since the financial crisis.
Starting on 1 December, first time buyers saving for a deposit will be able to save up to £200 a month in a dedicated ISA that the government will top up by 25%, up to a maximum of £3,000.
First-time buyers eager to make the most of the scheme can also open their account with a one-off lump sum of up to £1,000 in addition to the monthly maximum.
And couples will be eligible if they are buying together, meaning a potential boost of up to £6,000 towards a deposit for a first home.
Chancellor of the Exchequer George Osborne said:
This government is determined to help working people, and encouraging the aspiration to home ownership is central to that.

That's why I'm delighted that so many British banks and Building Societies have already signed up to offer the Help to Buy: ISA from December, which will reward thousands of people who are working hard to save for their first home by giving them a 25% boost to their deposit savings.

This is in addition to the 200,000 people helped onto the property ladder by government-backed schemes in the past five years, and the 1.3 million housing association tenants who will be helped by the extension of Right to Buy.
Steven Cooper, CEO, Personal Banking, Barclays, commented:
We are fully supportive of the government's new initiative which will help even more people to secure their first mortgage and home. We look forward to launching our Help to Buy: ISA later this year, helping future home-owners to achieve their ambitions.
Stephen Noakes, Managing Director, Retail Customer Products, Lloyds Banking Group said:
We welcome the support that the Help to Buy: ISA will offer first time buyers and believe it provides a genuine solution to the challenge of raising a deposit. We know that this is the key barrier when trying to buy a first home and the Help to Buy ISA will reward positive savings behaviour and make a real difference in helping young people get onto the property ladder faster. We are fully committed to providing this valuable assistance to our customers.
Chris Rhodes, Nationwide Executive Director for Group Retail, said:
As one of the UK's largest mortgage and savings providers, we feel it is important to be involved in the Help to Buy: ISA scheme from day one.

Over the last four years we have demonstrated our commitment to first time buyers by lending more than £1 billion through our low deposit Save to Buy mortgages. Our involvement in the Help to Buy: ISA scheme will strengthen that support.
"Nationwide customers will now be able to benefit from the government Help to Buy: ISA bonus in addition to our Save to Buy initiative when buying their first home."
Ross McEwan, CEO of Royal Bank of Scotland, said:
NatWest is delighted to be in the first wave of banks to support the crucial first-time buyer segment from December through the Help to Buy: ISA. Many people these days are having to work extremely hard to pull together the level of deposit they need to get on the property ladder and to achieve their aspirations. This initiative will help the market and reward our customers who are doing the right thing.
A Santander spokesperson said:
The new Help to Buy: ISA will encourage more first-time buyers to save for their first home by rewarding them with a 25% boost to their savings when they're ready to buy a home. As part of our continued support for the government's initiatives to increase home ownership, Santander has confirmed its commitment to working to deliver Help to Buy ISA products to our customers for December 2015.
Jayne-Anne Gadhia, Chief Executive of Virgin Money said:
We intend to offer the Help to Buy ISA from launch on 1 December. The Help to Buy: ISA is an innovative solution, that encourages and rewards positive behaviours in terms of saving, and that fulfils an important social need in terms of helping people on to the property ladder. It accords strongly with our beliefs at Virgin Money around putting customer needs at the heart of the products we build and, as such, will become a key part of our product range.
Details about the scheme
scheme will launch on 1 December 2015.
only first time buyers who are buying an owner-occupied home worth up to £250,000 (£450,000 in London) will be eligible. The scheme can be used in conjunction with any of the other ways the government is helping people achieve their home-owning aspirations, including the other elements of Help to Buy and shared ownership schemes.
the ISAs can be opened any time up to four years after the scheme launch, and people can save for as long as they want.
this could help every first time buyer across the country, of which there are half a million a year.
Published 25 July 2015