News story
Army and industry join together at military vehicle event
Equipment used by the British Army is being showcased at the UK's biggest military vehicle exhibition.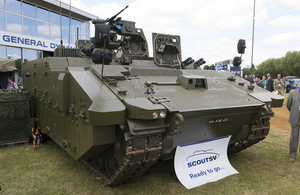 Defence Vehicle Dynamics (DVD), being held at Millbrook Proving Ground near Milton Keynes today and tomorrow, 25 and 26 June, gives visitors an insight into the vast array of equipment used by the British Army.
It brings together MOD's equipment and support organisation (DE&S), the army and industry to showcase the vehicles used by the military such as the heavily armoured Mastiff and the agile Foxhound.
The event also looks ahead to future equipment requirements with visitors getting the chance to see some of the next-generation of army vehicles.
The UK's first fully-digitised tracked armoured vehicle, the Scout specialist prototype, is on display to demonstrate how technology and capability requirements are evolving to meet the needs of Future Force 2020.
Minister for Defence Equipment, Support and Technology Philip Dunne said:
Operations over the last decade have demanded that our vehicles were created or adapted to suit the challenges our armed forces faced in 2 very different campaigns. As we move to an age of contingency, DVD provides a glimpse as to how we are preparing to meet the needs of Future Force 2020.

It highlights the innovative technology that industry has developed to enable the armed forces to deliver the capability required on operations. World-class technology that is made in Britain and that I want to support British industry to export worldwide.

I am also delighted that KBR, which already provides 100 sponsored UK reserves in Afghanistan, has today signed the corporate covenant and I hope it encourages other defence contractors to come forward and pledge their support.

The corporate covenant provides large or small businesses with the opportunity formally to support the armed forces community. Our personnel and their families play an invaluable role in our society and it is only right that they get the recognition they deserve.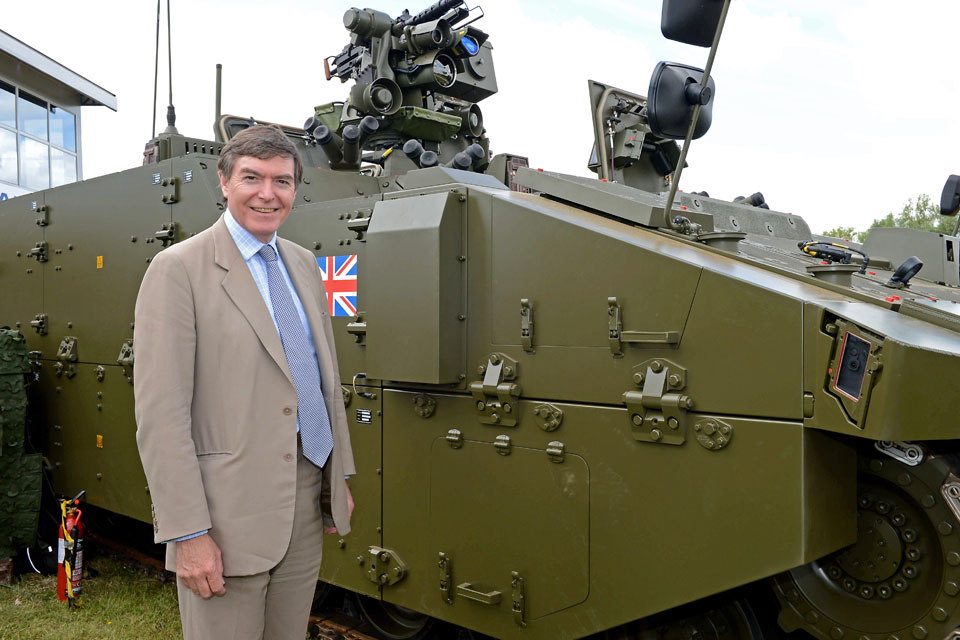 Major General Paul Jaques, Director Land Equipment in DE&S, said:
The impact of DVD has been significant; relationships with industry have been developed, and innovation in equipment has been driven forwards. DVD 2014 is about the future; out to the end of this decade and beyond.
Published 25 June 2014
Last updated 27 June 2014
+ show all updates
Video added
First published.