News story
Armed Forces Day flags fly across UK
Armed Forces Day flags are flying high above 10 Downing Street and across the UK today in the build up to the fifth annual Armed Forces Day.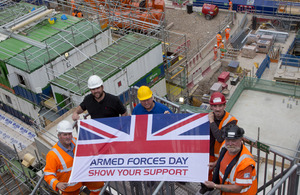 Flags are being raised at hundreds of locations across the UK today, 24 June, in advance of the national event on Saturday 29 June which is being hosted this year by the city of Nottingham.
Government departments, local authorities, businesses and Number 10 Downing Street are flying the Armed Forces Day flag to show support for the men and women of the UK Armed Forces past and present.
In London, the flag is flying on various famous landmarks, including the City of London's Guildhall, the Mayor of London's office, Tower Bridge, the BT Tower and the Bank of England. In addition, around the country, communities large and small are raising the flag to show their support, including in Glasgow, Cardiff, Birmingham, Liverpool and Newcastle.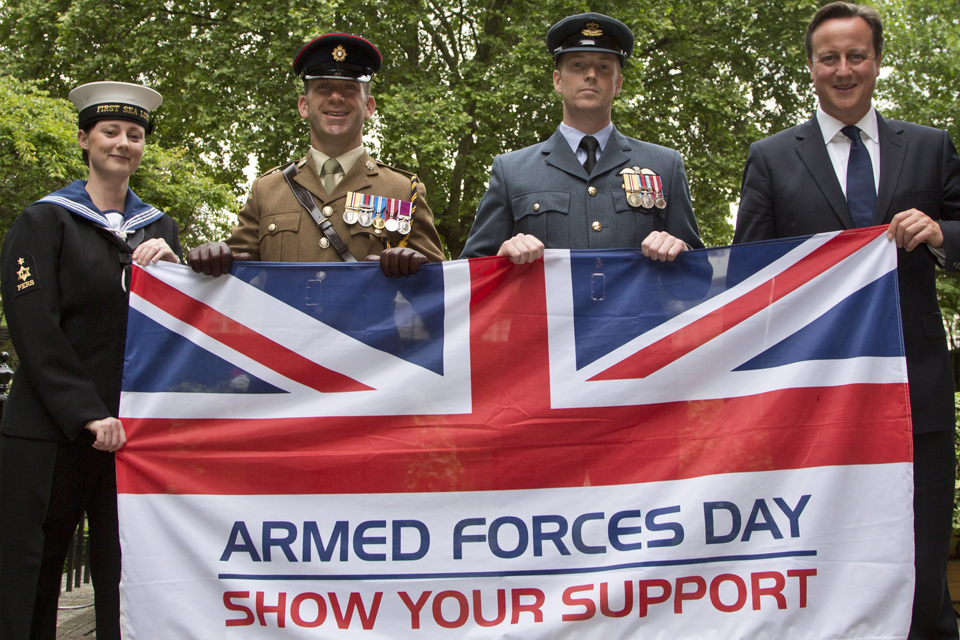 The Chief of the Defence Staff, General Sir David Richards, said:
Armed Forces Day is an opportunity for the nation to show its backing for the Armed Forces. We are very grateful for all the support you give us. It makes a difference to every soldier, sailor and airman to know that you value them.

'Flying the Flag' is a symbol for all to see that the public care for our servicemen and women, past and present, who continue to rise to the very difficult challenge of defending this country and its interests.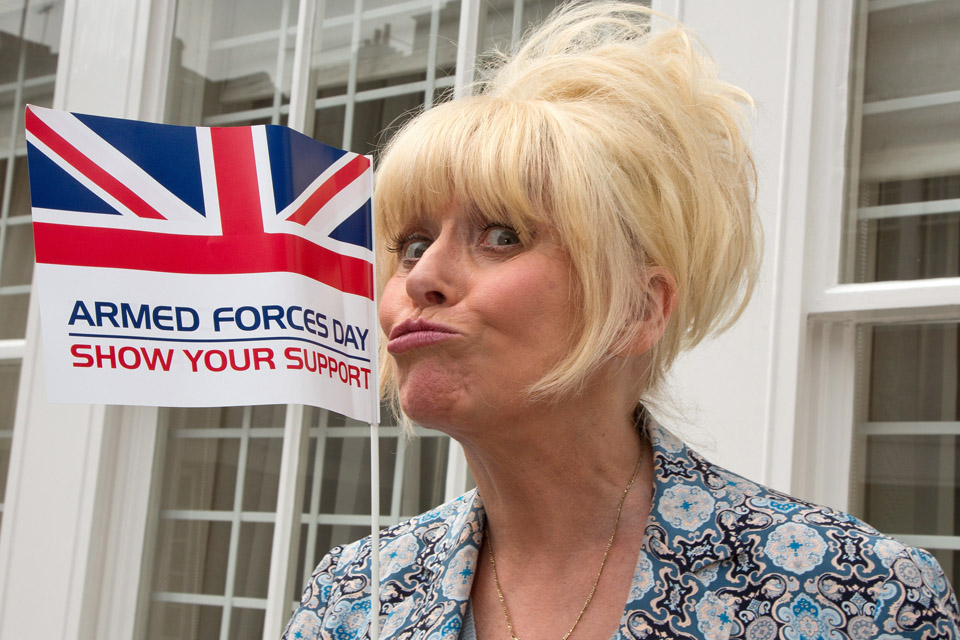 The city of Nottingham, home to this year's national event, is raising the Armed Forces Day flag at a ceremony at local landmark Wollaton Hall. The flag is being delivered by 4 servicemen, who will parachute into the park in front of the Hall, before the flag is raised by the Lord Mayor of Nottingham, Councillor Merlita Bryan.
Now in its fifth year, Armed Forces Day is attracting a host of supporters from businesses, such as National Express and Transport for London's Crossrail, to celebrities and sports personalities including Barbara Windsor, Ricky Hatton and Chris Evans.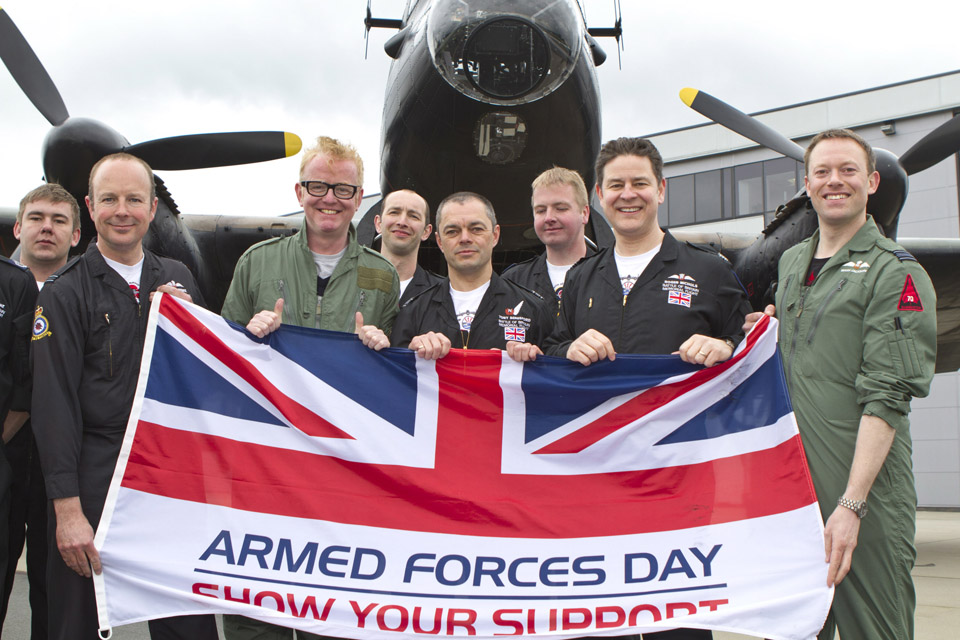 Flying near you?
This year we are encouraging you to share your photos of the Armed Forces Day flag if you see it out and about in your community.
You can upload your images to the Armed Forces Day Facebook page or share them with the @ArmedForces_Day Twitter account, using the hashtag #ArmedForcesDay. In either case, please include the flag's location, and a personal message of support if you choose.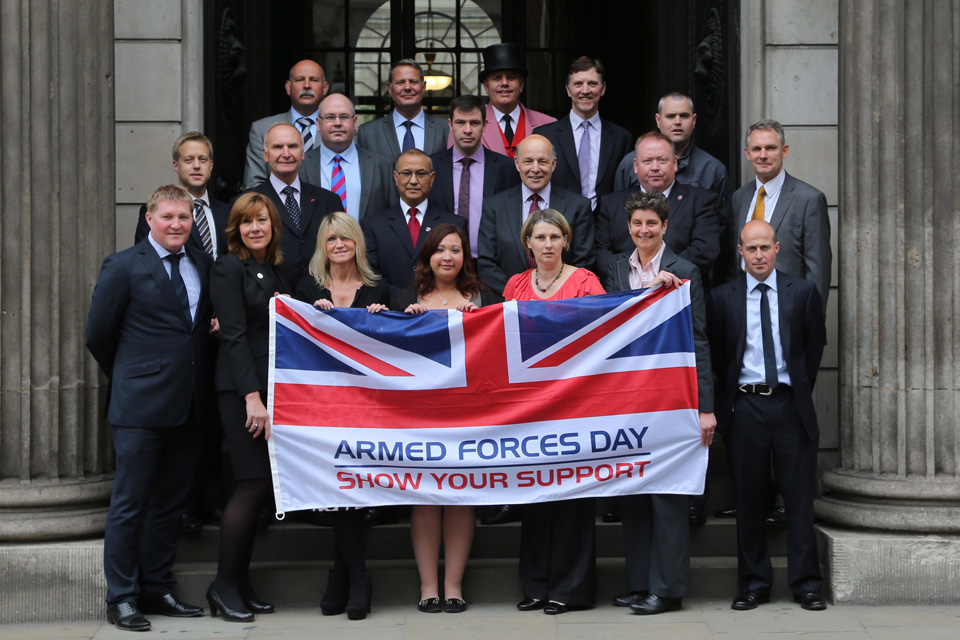 Published 24 June 2013