Apply now for funding to support voluntary projects in health and social care
The 2012-13 Innovation, Excellence and Strategic Development Fund is now open for applications.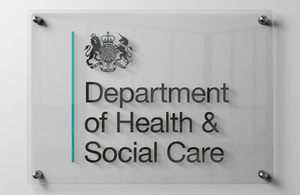 In the last round (2011-12), 57 projects benefited from funding under the scheme, at a total cost of just under £3.5 million for the year. These projects - from cancer services to mental health projects for young adults - are now benefiting patients across the country.
Care Services Minister, Paul Burstow said: "The voluntary sector plays a valuable role in improving health in our local communities and providing frontline services to patients. The Government recognises the contribution the voluntary sector makes to driving innovation and quality."
One organisation that benefited from the fund was CLIC Sargent, a charity for young people with cancer, which received £38,203 during 2011-12. This was used to implement a new model of community care, helping young adults with cancer to be more independent, as well as having greater support in education and employment.
Dara de Burca, Director of Services at CLIC Sargent said: "Receiving a grant from the Innovation, Excellence and Strategic Development Fund is enabling CLIC Sargent to pilot a new model of care for teenagers and young adults with cancer, which helps them spend less time in hospital and more time safely at home, so that they can keep up with their everyday lives."
Applicants are invited to submit proposals to develop new, innovative approaches to health and care, actively share excellent practice or improve integrated care and greater efficiency.
Published 26 July 2011