Application process for new local TV channels launched
Bidding opens for operators to win local licences across the UK.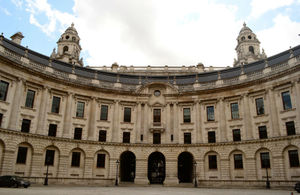 Twenty-one areas in the UK are being given the opportunity to launch their own local TV stations under Government plans to set up a new local TV services based in town and cities. Ofcom is now inviting organisations and companies to bid for a licence to run the new services, which are expected to launch on air in 2013.
"I hope to see some really exciting bids for new local TV channels," said Culture Secretary Jeremy Hunt. "Local TV will not only create jobs but it will also provide communities with news and content that is relevant to their daily lives." 
The first 21 areas, selected by Ofcom are:
Belfast, Birmingham, Brighton & Hove, Bristol, Cardiff, Edinburgh, Glasgow, Grimsby, Leeds, Liverpool, London, Manchester, Newcastle, Norwich, Nottingham, Oxford, Plymouth, Preston, Sheffield, Southampton and Swansea.  
Potential operators now have until 13 August 2012 to apply to Ofcom for a licence, which Ofcom will award based on a set of criteria including:
Provision of local news and current affairs
Proposals for programmes
Planned launch date
Viability of the business plan
Local TV multiplex licence
Ofcom is also seeking applicants to hold a local TV multiplex licence and the winning applicant will be responsible for providing the broadcast infrastructure for local TV services. 
Further information
Published 10 May 2012