News story
Antibiotic resistance in gonorrhoea remains a concern
A new report from PHE has revealed that resistance is continuing to emerge to the antibiotics currently used to treat gonorrhoea.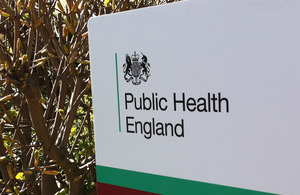 Although this does not mean that patients cannot be successfully treated it shows the very real threat of antibiotic resistance, and the importance of monitoring this to maintain treatment options. This news comes as latest figures show a 15% increase in cases of gonorrhoea in 2013.
This data is presented in the annual Gonococcal Resistance to Antimicrobials Surveillance Programme (GRASP) report which is published today (30 October 2014). Information gathered by this surveillance tool helps to inform treatment guidelines.
Health professionals have been concerned for some years by the increasing levels of resistance to key antibiotics for this disease. As a result the treatment regime was changed in 2011 to a more aggressive dual therapy treatment (ceftriaxone with azithromycin) which appears to have helped slow the development of resistance to these current treatments. However, resistance to both of these antibiotics was detected in 2013.
Data from PHE show that in England in 2013 there were 29,291 new cases of gonorrhoea representing a 15% increase from 2012.
Other data show that over the last 10 years gonorrhoea has successively developed resistance to a range of different antibiotics that at some point have been used to treat the disease.
Encouragingly, nearly 90% (86.5%) of patients were prescribed the recommended dual therapy in 2013. PHE wants to remind healthcare workers treating gonorrhoea patients to limit the risk of treatment failure by following the appropriate treatment therapy guidelines and avoiding use of antibiotics where the rates of resistance are known to be high.
Dr Gwenda Hughes, head of sexually transmitted infections at PHE said:
We are dealing with a bacterium that is adept at mutating to develop new resistance, so we cannot afford to be complacent. Drug resistance is a very real threat to the treatment of bacterial infections and we must be alert to any new and emerging resistance trends observed through our programme.

The 15% increase in new gonorrhoea diagnoses in 2012, and high rates of repeat infection and co-infection with other STIs, show we must do more to encourage safer sexual behaviour through health promotion and ensuring easy access to sexual health services and screening. Infection prevention is key to combatting the continuing high rates of STI transmission in England, and the growing risk of gonorrhoea treatment resistance.

To avoid getting an STI, always use a condom when having sex with new or casual partners, and get tested regularly. Getting screened for HIV / STIs can lead to early identification and treatment, as often these infections have no symptoms. In addition, reducing the number of sexual partners and avoiding overlapping sexual relationships can reduce the risk of becoming infected with an STI.
Published 30 October 2014