Press release
Andrew Lansley takes firm action to protect patient choice
Health Secretary Andrew Lansley responds to the Co-operation and Competition Panel's report on patient choice in the NHS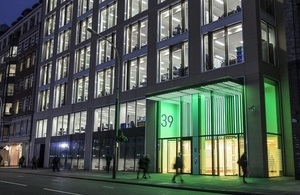 Responding to the Co-operation and Competition Panel's report on patient choice in the NHS
Health Secretary Andrew Lansley has today protected patient choice in the NHS by banning Primary Care Trusts (PCTs) from enforcing minimum waiting times on referrals and putting in place caps on operations that do not take account of the healthcare needs of individual patients.
By March 2012 at the latest, all PCTs will be expected to have removed these unfair restrictions which limit patient choice and pro-long unnecessary suffering for patients. All decisions that could impact on patient choice must now be taken at PCT Board-level and must be made public.
This follows an investigation by the Co-operation and Competition Panel into the implementation of patient choice in the NHS.  Andrew Lansley asked the panel to advise on any instances where PCTs were not acting in the best interests of patients or the taxpayer.
The ensuing report in July this year flagged a number of examples where PCTs were unfairly restricting patient choice.
 
Health Secretary Andrew Lansley said:
"This is just the beginning of a range of measures we hope to introduce to make the NHS truly patient focused. I want a health service that works around patients - not the other way around.
"PCTs have to manage resources carefully but they must do so without restricting patient choice. That's why I am taking firm action today and banning these unfair measures imposed on patients.
"Our plans to modernise the NHS will go even further. The Bill puts a duty on doctors and nurses responsible for designing local health services, to protect and promote patient choice as far as possible."
Ends
Notes for Editors:
For media enquiries please ring the Department of Health newsdesk on 0207 210 5221.
The Co-operation and Competition Panel's report on patient choice in the NHS is available via the CCP website.
The full response by the Department to each of the recommendations is available via the Department of Health website.
Published 14 November 2011