Alcohol licensing regime to be overhauled
People will be given greater control over alcohol licensing decisions as the government moves to reclaim high streets for sensible drinkers.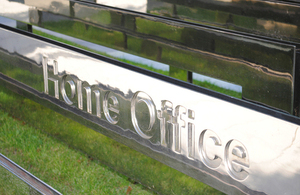 Measures set out today by the Home Secretary will give councils new powers to stop premises selling alcohol late at night and punish those that persistently sell alcohol to children with fines of up to £20,000.
Everyone will be given the chance to comment on individual licensing applications - not just people living close to the premises - and for the first time the impact of licensing on public health can be taken into account when granting licences.
Drunkenness and violence
Minister for crime prevention James Brokenshire said: 'The introduction of 24 hour licensing promised a continental-style 'cafe-culture' which has not materialised - instead we see drunkenness, violence and anti-social behaviour and too many of our town and city centres are now considered "no go" areas.
 
'We're not saying every pub and club is a problem, we know it's only a minority that drive crime and disorder. But it's now time that local communities are put in charge and allowed to reclaim our high streets for sensible law-abiding drinkers. 
 
'This package of measures will reverse the failed experiment that was the relaxation of licensing act and ensure local people have the power to make their pub and local high street a place they want to visit.'
The new measures have been published today in the Police Reform and Social Responsibility Bill.
The Bill also includes measures to allow councils to:
charge for late-night licences to pay for extra policing
suspend licences if fees are not paid
The Home Secretary also outlined a package of measures to reduce alcohol related crime and disorder. They include:
scrapping bureaucratic and unused alcohol disorder zones
a commitment to review the mandatory licensing code within 12 months of its introduction to assess its impact and any unnecessary burdens on business
Last year almost one million violent crimes were alcohol related, and one fifth of all violent incidents took place in or around a pub or club.
Published 1 December 2010