Press release
Agreement to tackle global steel overcapacity reached at G20
Business Secretary Greg Clark joined G20 leaders in Berlin to discuss overcapacity in the global steel market.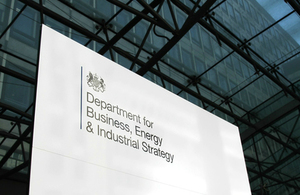 Business Secretary Greg Clark has welcomed an agreement between G20 nations to tackle overcapacity in the global steel market
reached during a G20 Ministerial Meeting in Berlin today (30 November 2017), the agreement outlines actions to limit impact of subsidies and measures which distort steel market
Greg Clark, representing the UK, one of 33 ministers present from G20 nations at meeting
Business Secretary Greg Clark attended the G20 Global Forum on Steel Excess Capacity in Berlin today (30 November 2017).
The meeting, which included leaders from across 33 member economies representing more than 90% of global steel production and capacity, negotiated and unanimously agreed important policy principles and recommendations. This will provide the G20 Global Forum with an ongoing mandate to ensure that those countries that offer unfair subsidies are properly addressed.
Global steel overcapacity and unfair support by some nations remains a significant challenge to the long-term prosperity of the steel industry.
Following the agreement, Greg Clark said:
The meeting I attended representing the UK today was in response to the Prime Minister's call for a ministerial meeting to speed up efforts to tackle excess steel capacity, at the G20 Leaders' July Hamburg Summit.

The meeting agreed numerous actions by all G20 nations to tackle unfair subsidies and support measures that lead to a distorted steel market. It is now important that all G20 members deliver and honour the commitments made today.
Following the ministerial meeting today, all members have agreed to information sharing and a number of comprehensive policy solutions to address excess capacity.
Further information on the agreement can be found here.
Published 30 November 2017