Ageism no longer acceptable under new legislation
People who believe they have been treated unfairly because of their age will be protected and will have the right to bring a legal challenge.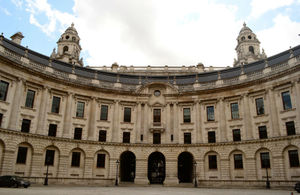 From today people who believe they have been treated unfairly because of their age will be protected and will have the right to bring a legal challenge.
Age discrimination is already unlawful in the workplace but today's ban will give new protection to ensure older and younger people get fair treatment in the provision of goods, facilities and services. 
Minister for Women and Equalities Helen Grant said:
"Discrimination can affect people at different times of their lives - both old and young people may be treated in a different way simply because of their age.
"This sort of prejudice has no place in modern society and it is right that we introduce legislation that will protect people from unfair treatment.
"Not only are we providing protection against age discrimination, but we have been careful to ensure that the law strikes the right balance between protecting older people and allowing business to make sensible decisions."
There will be specific exceptions which will continue to allow positive differential treatment, such as free bus passes and free flu jabs for older people, or commercial discounts for younger or older people.
At the same time, it will still be lawful for insurance companies and other financial services to use age when assessing risk in relation to the services they provide.
Health and social care will not be covered by an exception, which means that if unjustifiable age-based practices are occurring anywhere in this sector, they should stop or will be open to challenge.
Care and Support Minister Norman Lamb said:
"People quite rightly expect dignified care that meets their needs - irrespective of their age.
"By introducing this age discrimination ban, we are making sure that there is no room for assumptions about age or discrimination of any kind in health and social care."
The introduction of the age discrimination ban will be the final part of the Equality Act 2010 to be implemented and it will make it unlawful to treat a person differently because of their age.
Notes to editors
Further information about the age ban in the provision of services and public functions can be found here.

The ban is designed to catch only those actions or omissions that result in genuinely unfair discrimination because of age.  It does not stop service providers offering age-specific goods and services which are beneficial or justifiable, such as priority flu vaccinations and age-related concessions, such as cheaper rates for using leisure facilities.

The new law applies to those over 18 years of age.

In certain circumstances age discrimination can continue by exception, positive action or by objective justification, which means justifying age discrimination on the grounds that it is a proportionate means of achieving a legitimate aim. 

A person who feels that because of their age they have been treated in a way which is unfair and which cannot be justified may bring a claim under the Equality Act 2010. This can be done before the county court in England and Wales or the sheriff court in Scotland within 6 months of the alleged act of discrimination taking place. Before bringing legal proceedings any person who feels they were treated less favourably because of their age should first seek to resolve any dispute about the treatment with the provider of the service or public function or the association.  

A new Equality Advisory and Support Service (EASS) will begin operation on 1 October 2012 and will provide bespoke advice and in-depth support to individuals who feel they are being discriminated against.
Press Enquiries: 020 7211 2210
Out of hours telephone pager no: 07699 751153
Public Enquiries: 020 7211 6000
Published 1 October 2012