Adult heroin user recovery remains a challenge in England
Public Health England releases new figures on adult and young people alcohol and drug services in England for 2014 to 2015.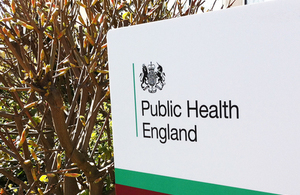 Fewer under-18s are accessing specialist substance misuse services and adults starting treatment are increasingly aged 40 or over. In both older and younger people who are receiving help there are signs of increasing vulnerabilities that require wide-ranging support.
New figures, released by Public Health England (PHE), show waiting times for both adult and young people's treatment remains low.
Over 97% of adults start treatment within 3 weeks, and 98% of young people receive help within this time.
For adults, this latest data provides further evidence that there is an ageing population of heroin users in drug treatment who have wide ranging health and social problems that they need help with, alongside their treatment. This may be contributing to the slow-down in rates of recovery as this older group are more likely to lack employment, accommodation and social networks that long-term recovery depends on. Drug related deaths in England have risen in recent years and are now at the highest recorded. An increasing number of those dying are older heroin users and reflects today's treatment figures.
Adults starting treatment for alcohol misuse are even older and often suffering from alcohol related illness, although they are more likely to be employed and in decent housing, which supports their recovery.
While fewer under-18s are accessing specialist services, which may reflect wider trends in falling drug and alcohol use among this group, those that do seek help are usually experiencing a range of other problems such as self-harming, sexual exploitation, and mental health issues.
Rosanna O'Connor, Director of Alcohol, Drugs and Tobacco at Public Health England said:
It is clear that while substance misuse treatment is working well for many, there is a need for increasingly specialist approaches to support a range of complex needs, especially among the more vulnerable in our communities.

It's vital that local authorities continue to invest so those in need of help are supported on the road to recovery, giving them the best possible chance of living a better, healthier life. Public Health England continues to support local areas in delivering effective tailored services, which increasingly need to meet the needs of older drug users and younger people for whom drug use is just one of many problems.
The new national statistics are analysed in 2 reports 'Adult alcohol and drug treatment in England 2014-15' and 'Young People's alcohol and drug treatment in England 2014-15'. For the first time the adult report brings together information on people receiving specialist interventions for both drugs and alcohol problems, recognising that many people experience problems with more than one substance - requiring a joined-up public health response. The findings include:
there were 295,224 adults in treatment services in 2014 to 2015, opiates (such as heroin) was the most common substance (152,964 adults), closely followed by alcohol, either alone or alongside other substances (150,640 adults)

adults in treatment are getting older with nearly half (48%) aged 40 or over, this figure reaches 68% among those being treated for alcohol alone

adults having treatment for non-opiate use (such as cannabis) had the highest success rates (64%), compared to 30% of those having treatment for opiate use (such as heroin)

fewer young people accessed specialist services in 2014-15 than in the previous year (18,349; 777 fewer than in 2013-14). This continues a downward trend, year-on-year, since a peak of 24,053 in 2008-09)

alcohol and cannabis use continue to be the main problem substances for young people, with 86% in treatment seeking help for cannabis and just over half (51%) for alcohol

among young people starting treatment, 84% experienced at least 2 vulnerabilities relating to or impacting on their substance use including mental health problems, self-harming or not being in education, training or employment; 5% reported sexual exploitation and this was higher among girls (12% compared to 1% of boys)
Background
Published 3 December 2015