News story
Additional Price Paid Data release improves market insight
New information about property transactions available free of charge.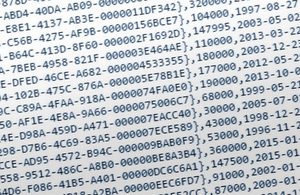 From today you can access our Additional Price Paid Data (APPD) under the Open Government Licence (OGL).
In 2013, we published our Price Paid Data (PPD) as open data, allowing developers and businesses to use and reuse one of our largest datasets. This dataset includes information on single residential property sales registered in England and Wales, which are sold for full market value.
What this means for you
The release of APPD reflects customer feedback and introduces new information about property transactions previously excluded from PPD. The new information includes:
transfers under a power of sale (repossessions)
buy-to-lets where they can be identified by a mortgage
transfers to non-private individuals
With approximately 6,600 new transactions captured each month since 14 October 2013, this data increases the value of our price paid information and creates further opportunities for innovations that could spark economic growth.
Data files available
To minimise disruption to our normal data publications, the new data has been captured in the same format as the current standard PPD. Clear identification categories will enable users to include or exclude the additional data from their processes.
The following categories are included as a new data attribute in each transaction:
category A: Standard Price Paid entry includes single residential property sold for full market value. Data available from 1 January 1995
category B: Additional Price Paid entry includes transfers under a power of sale (repossessions), buy-to-lets where they can be identified by a mortgage and transfers to non-private individuals. Data available from 14 October 2013
Please note category B does not separately identify the transaction types stated. A new 'other' property type has been added to the dataset, which identifies non-residential properties.
In addition to the monthly 'change only update' file we will also supply a limited edition of the historic file that incorporates APPD each month. The Single and Yearly files will continue to be updated monthly and will incorporate the most up to date data.
How to access the data
You can access the Additional Price Paid Data in txt, csv and machine-readable linked data formats.
Find out about the changes we have made to the linked data transaction records and the triplestore.
Our Paid Data report builder tool has also been updated to reflect the additional data.
Published 28 October 2015