Additional £30m for local authorities to support tenants in adapted accommodation and foster carers
An additional £30 million will be available for local councils to help around 40,000 households including disabled people and foster carers.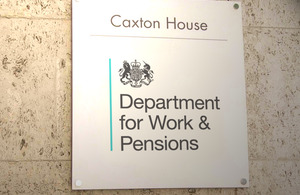 An additional £30 million will be made available for local councils to help around 40,000 households including disabled people and foster carers living in the social rented sector Lord Freud the Minister for Welfare Reform has announced today.
The additional money will be added to the Discretionary Housing pot to support claimants living in significantly adapted accommodation and to help foster carers including those who are in between placements of foster children when the new social sector size criteria measures come into force in 2013.
The new criteria are designed to ensure that social housing is being used effectively. Nearly one third of working-age social housing tenants on Housing Benefit are living in accommodation too big for their needs, with 5 million people in England being on the waiting list and a quarter-of-a-million households living in overcrowded social housing.
Lord Freud said:
We want to ensure that local authorities are able to give disabled people and foster carers the help they need in getting the right sort of accommodation for their needs.

There is no question that today we are not using our social housing as effectively as we should be and as a result we have people who desperately need help with their housing either stuck on waiting lists or in overcrowded accommodation.

These changes will make the system work better for the people who rely on social housing whilst giving local authorities the additional support to look after vulnerable individuals and those whose circumstances can vary.
Discretionary Housing Payments are awarded by local authorities, with decisions made on a case-by-case basis, which is why Ministers believe that allocating the additional funding to the Discretionary Housing Payment fund is the best approach.
Alongside announcing additional funding, the Minister has also confirmed the Housing Benefit reduction rates for social sector claimants with spare bedrooms. 
From April 2013, one spare bedroom will result in a 14 per cent reduction in the rent allowed for Housing Benefit (an average of £12 per week); and for two or more spare bedrooms a 25 per cent reduction (an average of £22 per week). 
These rates have been set having compared rents across the social rented sector as well as taking into account the affordability for the taxpayer.
Notes to Editors:
Currently 3.3 million tenants live in the social rented sector and are in receipt of Housing Benefit at an annual cost of around £13 billion. Around 2 million of these tenants are of working age.
Housing Benefit for tenants in the social rented sector can currently be paid for any size accommodation, even where this is too large for the household's needs.
From April 2013 we will restrict Housing Benefit entitlement for working-age tenants in the social rented sector to reflect household size.
Claimants in the social rented sector make up approximately 68 per cent of all Housing Benefit claimants, although even with the introduction of the size criteria in the social rented sector, we expect the majority of the £2 billion in annual savings generated by the end of the spending review to come from claimants living in the private rented sector.
The rates set today are within the range previously stated of between 10 - 15 per cent and 20 - 25 per cent respectively.
Published 14 December 2011