News story
Abu Hamza will remain in custody says Theresa May
Cleric and three other men will remain in custody while further submissions on their case are made to the European Court of Human Rights.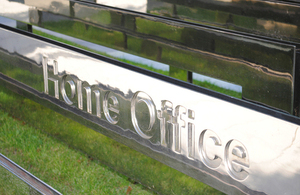 This announcement follows a decision today by the European court that the men's claims that extradition to the US would breach their human rights can be heard in more detail.
Theresa May said: 'We note that the European Court on Human Rights has decided that all the applications are partly admissible.
 
'We await the court's judgment on the case. In the meantime these individuals will remain in custody.'
Further arguments by September
The three other men facing extradition are Babar Ahmad, Syed Talha Ahsan and Haroon Rashid Aswat. 
The applicants claim that a possible sentence of life imprisonment without parole and detention in a US 'supermax' prison would breach their human rights.
Published 8 July 2010