A significant moment for Somalia: Prime Minister congratulates new president
Prime Minister David Cameron spoke following the election of Hassan Sheikh Mohamud in Somalia.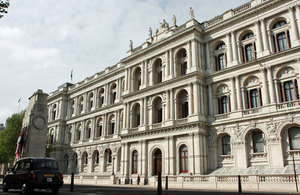 The Prime Minister said:
"This is a significant moment for Somalia, and an important step towards a renewed political process. I congratulate Hassan Sheikh Mohamud on his victory and welcome the part played by outgoing president Sheikh Sharif, to bring Somalia to this day.
"The coming months and years are critical for Somalia's transition to democracy. Somalia's leaders must now work together to build a more representative and transparent system, tackle corruption and strengthen security and stability.
"The London Conference on Somalia in February brought the international community together to support this process. Britain will continue to support Somalia's people and leaders, so that Somalia can fulfill its potential as a peaceful, inclusive and prosperous nation."
Published 11 September 2012