£50m funding package for next wave of rural broadband
Wiltshire, Norfolk and Devon & Somerset next to come online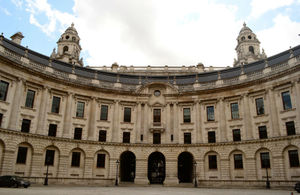 Homes and businesses across Wiltshire, Norfolk and Devon & Somerset will have access to superfast broadband connections as the Government's drive to connect rural areas moves into the next phase.
Each area will receive a multi-million pound package, part of the Government's £530m fund earmarked to support the roll-out of superfast broadband to areas that the market alone will not reach.
No local authority need lose out though, as this comes ahead of an announcement later this year on funding for every local authority in the country.
The Government is committed to providing the best superfast broadband in Europe by 2015.
Culture Secretary Jeremy Hunt said:
Broadband is becoming just as essential to homes and businesses as electricity and telephone lines and it is now only a matter for time before people in these three rural areas have access to the connection speeds more commonly associated with towns and cities. 
This is great news for people in Wiltshire, Norfolk and Devon & Somerset, and other councils will soon have the chance to bid for a nationwide funding programme. This is part of our plan for virtually every community in the UK to have access to superfast broadband.
Environment Secretary Caroline Spelman said:
Broadband is vital to the economic and social growth of rural communities, and the Government is determined to ensure that all the benefits of fast and reliable access is available to people across the countryside.
Our new £20million Rural Community Broadband Fund will also help to end the rural digital divide allowing farmers to file vital paperwork online, schoolchildren to do their homework online and for people in the countryside  to enjoy the social networking and online shopping that the rest of us take for granted.
Today's announcement adds three new areas to the existing superfast broadband pilots currently being set up in North Yorkshire, the Highlands and Islands of Scotland, Cumbria and the Herefordshire borders. Local authorities and their delivery partners were invited to bid for a slice of the £530m funding allocated by the Chancellor of the Exchequer in October's Comprehensive Spending Review.
A total of 18 bids were received and it is anticipated that all will receive funding during the current Parliament as their proposals evolve.
The three successful areas, which will be allocated a share of £50m funding, will also receive financial support from their local authorities and private investors. 
The individual funding allocations are in the region of:
Devon and Somerset - £30m
Norfolk - £15m
Wiltshire - £4m
Exact figures will be finalised in the coming weeks.
The next steps are for each local authority to tender for contractors to carry out the work.  Work will begin on upgrading the broadband infrastructure in the three areas following this procurement process and it is hoped that suppliers will start rolling out upgraded infrastructure within a year. Internet Service Providers (ISPs) will then use these networks to offer affordable services to homes and businesses.
It is anticipated that a mix of technologies will be used including mobile, satellite and fibre connections to hubs in the heart of communities. Broadband Delivery UK (BDUK) will be working with all the authorities that submitted local broadband plans over the coming weeks with a view to supporting all local broadband plans at the earliest opportunity.
Notes to Editors
Any queries about individual broadband projects should be put to the lead local authorities: Somerset County Council, Norfolk County Council and Wiltshire County Council.

The Government will be announcing all local broadband area allocations in the near future. These allocations will be made available once BDUK has reached agreement with English local authorities and the devolved administrations on other sources of funds and their plans for delivery. BDUK has been engaging closely with the three devolved administrations that are developing national broadband plans.  Allocations for the devolved administrations will be announced at the same time as the announcement of local authority allocations is made.

More information about DEFRA's Rural Community Broadband Fund (PDF 2.8mb)
Press Enquiries: 020 7211 2210
Out of hours telephone pager no: 07699 751153
Public Enquiries: 020 7211 6000
Published 26 May 2011