News story
£300 million investment for UK submarine industry
More than £300 million is to be invested into building the Royal Navy's next generation of nuclear submarines.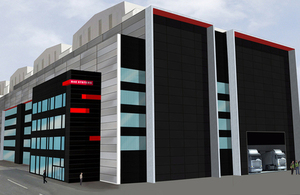 Over the next 8 years BAE Systems' boatyard in Barrow-in-Furness will undergo a transformation, part funded by the Ministry of Defence, to improve the infrastructure at the site, which has been making submarines for over a century.
Around 850 contractors will work on the development at its peak to replace older buildings with newer, larger, state-of-the-art facilities to allow the construction of the UK's future nuclear deterrent submarines, known as Successor.
Defence Secretary Philip Hammond made the announcement, alongside his Australian counterpart, on a visit to the site during which he also saw the progress that is being made with the Royal Navy's Astute Class attack submarines.
After steel was recently cut on the seventh boat, there are now 5 Astute Class submarines in build at Barrow.
The first 2 boats in class, Astute and Ambush, are already in service with the Royal Navy.
The Defence Secretary has also announced today a £23 million contract with BAE Systems to provide in-service support, maintenance and technical assistance for the Astute Class boats over the next 5 years.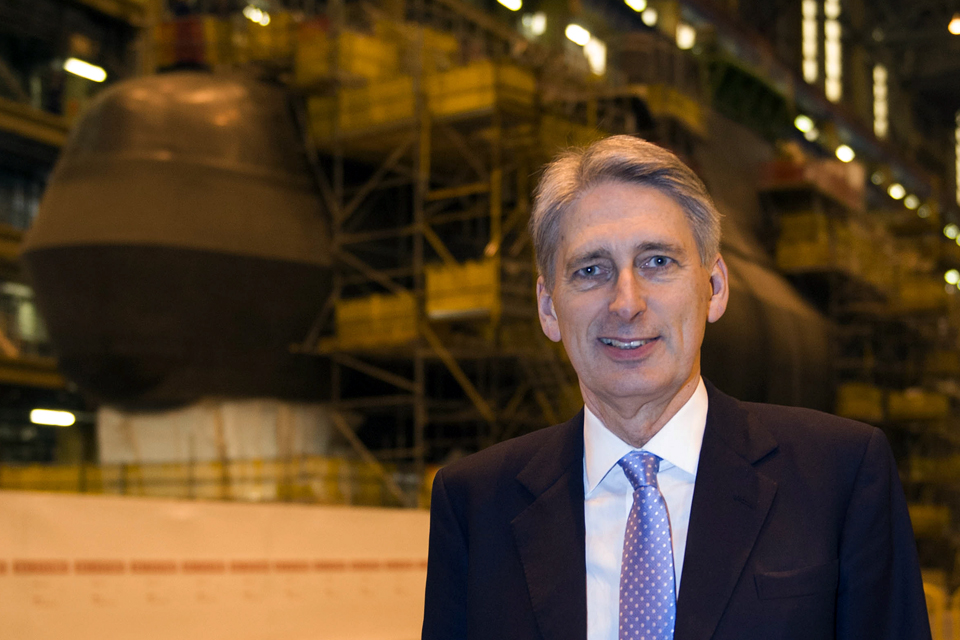 Philip Hammond said:
Barrow has a proven track record of designing and building submarines with a battle-winning edge for the Royal Navy.

The world-leading engineering skills that are currently delivering the Astute Class are vital to ensure we can deliver the submarines of the future.

The next-generation nuclear deterrent submarines that will be built in Barrow will be the largest and most advanced submarines ever operated by the Royal Navy.

The £300 million of infrastructure work that will take place over the coming years will not only protect 6,000 highly skilled jobs at the site, but also provide thousands of additional construction jobs.
During his visit to Barrow, the Defence Secretary met with BAE Systems staff, including many apprentices, who are working on the Astute Class submarines.
Published 13 March 2014