£3.8million of illegal medicines seized in Border Force crackdown
Border Force plays key role in intercepting approximately £3.8 million of fake and unlicensed medicines in the UK during global crackdown.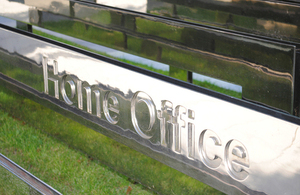 Working with colleagues from the Medicines and Healthcare products Regulatory Agency (MHRA), Border Force officers at Heathrow Airport, Coventry and Belfast seized more than 2.3 million doses of unlicensed medicine and 68,000 doses of counterfeit pills as part of a global haul worth more than £6.5 million.
Illegal websites
Codenamed Operation Pangea, the campaign ran between 25 September and 2 October and resulted in 79 people being arrested worldwide and around 18,000 illegal online pharmacy websites being shut down. The operation is the largest internet-targeting enforcement action of its kind with 100 countries participating in this year's event.
At Heathrow Airport and a postal distribution centre nearby, Border Force officers have seized over half a million tablets, including one consignment of 150,000 diazepam tablets.
At Coventry international postal hub, Border Force officers seized 1,446,530 doses of medicine, with the majority being unlicensed or counterfeit erectile dysfunction tablets. 
Border Force Senior Operations Manager at Coventry International Hub, Dave Bagnall, said: 'The haul detected by our officers during this week of action makes it clear just how seriously we take the smuggling of fake and unlicensed medicines.
'Smugglers are only out to make a profit. These goods are often dangerous and the proceeds can be used to fund serious organised crime.'
Published 4 October 2012