£3.5m museum redevelopment unveiled
The Royal Armouries has completed a major redevelopment of its museum at Fort Nelson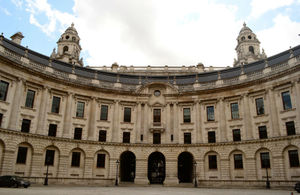 The Royal Armouries has completed a major redevelopment of its museum at Fort Nelson.
In just under a year, the unique Victorian Fort on Portsdown Hill, Hampshire, has been transformed with new galleries, a new visitor centre and a state-of-the-art education centre.
A highlight of the improvements, which were supported by a Heritage Lottery Fund grant of more than £2 million, is The Voice of the Guns, a new glass-sided gallery showcasing some of the Royal Armouries' most famous exhibits.
Museum chiefs believe the investment will attract tens of thousands of visitors every year, boosting tourism and the local economy. Museum entry has remained free, allowing the national collection to be more accessible.
Director General and Master of the Royal Armouries Lieutenant-General Jonathon Riley said: "We are delighted to unveil this contemporary new museum, which still blends in perfectly with a traditional Victorian fort. I am sure it will entertain and educate hundreds of thousands of visitors for decades to come."
Built in the 1860s, the 19-acre fort is home to the national collection of artillery and historic cannon, with more than 350 exhibits from all over the globe dating back over 600 years. The collection originated at the Tower of London and has been on display in Hampshire since 1995.
Further information
Published 8 August 2011