News story
130 British heroes go for gold at Invictus Games
Biggest British military sports team ever assembled from wounded, injured or sick men and women is announced.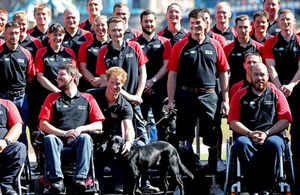 The team, trained and supported by Help for Heroes and the Ministry of Defence, is made up of veterans and serving members of the armed forces.
The 130 who will represent Great Britain in the Games in September have been selected on criteria such as their commitment to training, performance, progression in their sport and feedback from the Help for Heroes sports recovery coaches.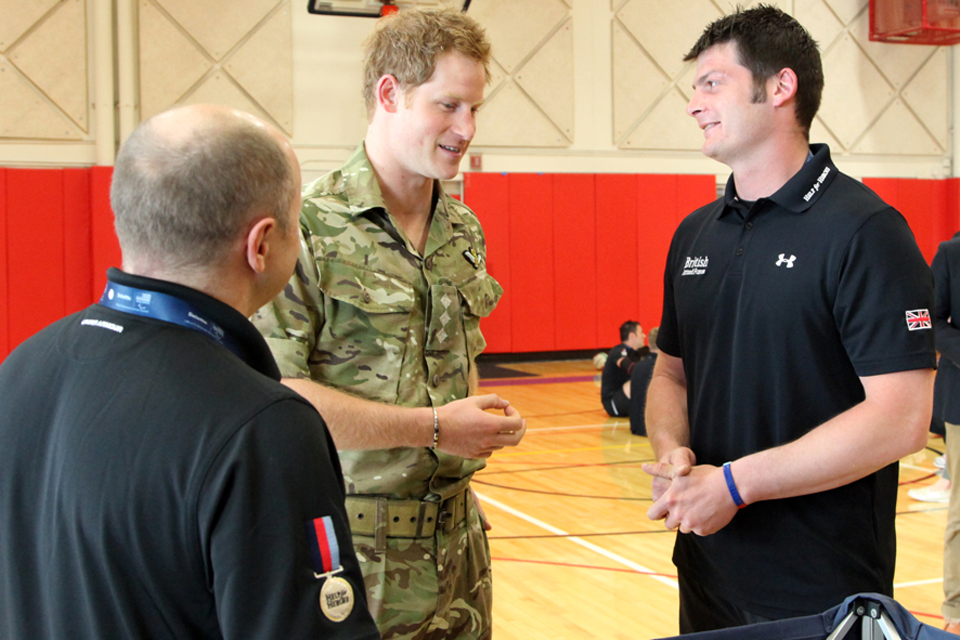 Dave Henson, who will captain the British armed forces team, lost his legs in an improvised explosive device blast in Afghanistan. He said:
When I was injured I thought that was it, my life was over. The confidence boost that sport gave me was huge, and to be selected as part of the British team for the Invictus Games is a huge honour.

I really hope the British public get behind the Games and come and support us in person. It's going to be a truly inspirational event.
The team come from all over the UK, from Kinloss to Torpoint, representing their country in the inaugural Invictus Games.
Having been put through their paces during nationwide trials, where competitors undertook events such as archery, athletics, wheelchair basketball and rugby, cycling, powerlifting, indoor rowing, swimming and sitting volleyball, the selected competitors will now begin ramping up their training and focusing on the Games that begin on 10 September.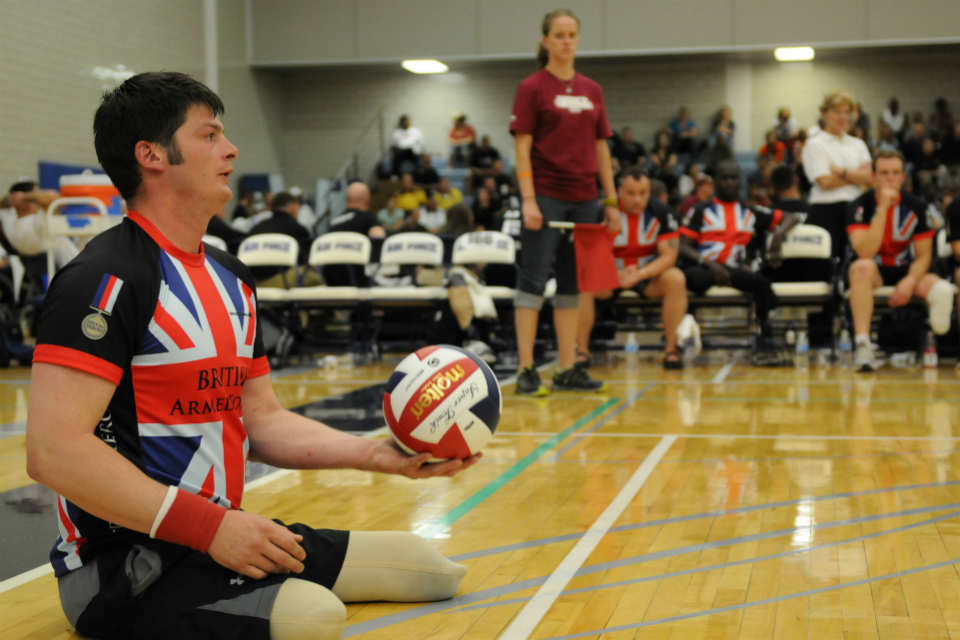 Defence Secretary Michael Fallon said:
Those who will be competing in the Invictus Games have already overcome enormous challenges and shown huge courage in the face of the life-changing injuries they received whilst bravely serving their country.

They demonstrate the powerful role that sport and physical activity can play in recovery, with many being introduced to this through the Battle Back programme. The UK team represents the Best of British spirit and I urge people to join me in cheering them on in a few weeks' time.
The Invictus Games will be taking place at venues made famous by the London 2012 Olympic and Paralympic Games in the Queen Elizabeth Olympic Park.
The event, which will be kicked off with an opening ceremony and rounded off with a closing concert headlined by the Foo Fighters, runs from 10 to 14 September. Tickets cost £12.85 and are on sale at www.invictusgames.org
Published 13 August 2014