Press release
£100m broadband funding boost for small businesses in 22 cities
Small businesses will be able to benefit from a £100m pot of money to connect them to better quality, high speed broadband.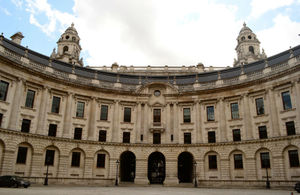 As of today, small businesses in 10 cities across the UK will be able to benefit from a £100m pot of money to connect them to better quality, high speed broadband, Culture Secretary Maria Miller has announced. The broadband connection voucher scheme will then be extended to 12 other cities around the UK in early 2014.
The cities eligible today are Belfast, Salford, Portsmouth, Cardiff, Derby, Bristol, Edinburgh, Newport, London and Manchester.
The scheme is a core part of the transformation of broadband the Government is delivering across the country. The funding comes from the Government's £150 million "Super Connected Cities" programme and is an integral part of the Government's offer to small businesses, also being launched today.
The scheme will allow businesses to apply for grants of up to £3,000 each to cover the costs of installing faster and better broadband, allowing them to offer customers faster service and increased reliability. It will benefit small and medium enterprise businesses (SMEs), helping cities to create and attract new jobs and investment as part of the Government's ambition to make the UK the best place in Europe to do business.
Prime Minister David Cameron said:
Up to £3,000 of broadband vouchers for small business in these cities is not only a massive boost for growth in the UK, but also has the potential to bring China to Cardiff, Brazil to Bristol and the Emirates to Edinburgh in an increased export market.
As part of our economic plan, I want to give our small businesses every possible advantage to compete in the global race – and also the flexibility to locate or set up right across the UK. To do that we are working on a complete overhaul of the UK's infrastructure; high speed broadband is a vital part of this. And on Small Business Saturday, what better way to support small businesses – the lifeblood of our economy – than to help kit them out for the 21st century.
Reliable connectivity not only gives customers confidence, but will help businesses make efficiencies such as cutting hours of travel time with instantaneous Skype meetings.
Secretary of State for Culture, Media and Sport, Maria Miller said:
Britain is undergoing a broadband transformation and businesses up and down the country will benefit from the millions of pounds we've set aside. We want Britain's digital infrastructure to be the best in the world and having faster and more reliable broadband will be key in driving growth.
I strongly urge businesses to make the most of this offer which will save them thousands of pounds, help generate thousands more, and ensure they are properly equipped to compete in today's digital age.
The scheme is part of the Government's wider "Superfast Britain" programme of work which is transforming the UK's communication infrastructure. Around 88% of the country will have access to superfast broadband by December 2015, with an estimated 90% getting superfast coverage by early 2016. An extra £250 million of investment means we will reach 95% of premises by 2017 and we are now exploring with industry how to expand coverage further, using more innovative fixed, wireless and mobile broadband solutions, to reach at least 99 per cent of premises in the UK by 2018.
The roll out of the Connection Voucher Scheme across all 22 cities follows successful market testing in five cities over the summer of 2013. Highly innovative, and breaking new ground in the telecommunications sector, the scheme aims to bring the benefits of faster and better broadband to as many SMEs as possible by 2015. Government will now work closely with all the cities as they roll out this scheme and monitor their progress closely, with a view to extending its benefits as widely as possible.
Further information
Published 7 December 2013