Press release
£10 million boost to support drug and alcohol recovery
Recovery-orientated drug and alcohol treatment centres across England are set to benefit from new government investment of £10 million.
This news article was withdrawn on
This news story has been withdrawn because it's over 5 years old.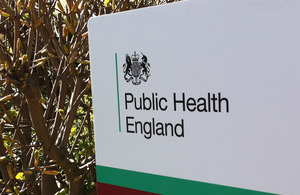 The capital funding will be distributed by Public Health England via local authorities to voluntary sector and NHS-based service providers to support needs-led projects that contribute towards helping their clients to overcome dependency.
All recovery-focused adult drug and alcohol treatment services across England are entitled to bid for a share of the funding, provided that funding proposals are recovery-orientated and are committed towards improving recovery outcomes.
Public Health England Director of Alcohol and Drugs Rosanna O'Connor said:
Tackling substance misuse is a major priority for Public Health England. Treatment services are for many the first step on the road to recovery from drug or alcohol dependence. We are delighted to announce this additional investment which will provide valuable support for ambitious and creative recovery-focused initiatives across the country.
This is the fourth wave of government capital investment funding to support drug and alcohol recovery. A total of £76 million was invested in financial years 2007 to 2008, 2009 to 2010 and 2010 to 2011, enabling significant developments to be made across the range of treatment and recovery services in England, including:
In 2007 Cornwall and the Isles of Scilly PCT received £1.6 million for a locally based residential rehabilitation provider (Bosence Farm) to develop Boswyns, a new inpatient detoxification unit for Cornwall and the surrounding area. The unit provides a multi-disciplinary team of medical, nursing and social care professionals in a supportive and structured environment.
In 2007 Birmingham PCT received £2.3 million to develop Park House, an 18-bed inpatient detoxification and residential rehabilitation service. It was developed in collaboration with Phoenix Futures, one of the main providers of residential rehabilitation in England and now provides the first city-wide residential unit in Birmingham offering detox, stabilisation and rehabilitation.
In 2009 Rochdale and Stockport PCTs received £700,000 to support the third sector organisation, Acorn Treatment and Housing, to establish city-based Recovery Houses with revenue funding committed via Supporting People. A key aim of both projects was to develop local, community-based rehabilitation options that assist people in reintegrating back into their home communities. Residents stay in safe and secure environments for up to 6 months while attending primary treatment at one of Acorn's treatment centres, moving into independent accommodation, education, training and employment.
In 2010 South Staffordshire PCT received £350,000 for the BAC O'Connor residential rehabilitation provider to develop a social enterprise project, Langhan's Tea Rooms, in Burton-on-Trent. The premises were renovated by former BAC O'Connor clients, who now run their own building services. Langhan's Tea Rooms is run by service users who have completed the rehabilitation programme and, since opening in September 2011, has provided job placements, work experience, training and qualification to people in a paid or voluntary role.
In 2010 Liverpool PCT received £250,000 for Action on Addiction to develop The Brink - a social enterprise cafe/'dry bar' for people in recovery, recently visited by HRH the Duchess of Cambridge. The Brink provides a unique focus for the visible recovery community in Liverpool, with most of the staff themselves in recovery.
Notes to editors
Public Health England's mission is to protect and improve the nation's health and to address inequalities through working with national and local government, the NHS, industry and the voluntary and community sector. PHE is an operationally autonomous executive agency of the Department of Health.
Expressions of interest are sought from both voluntary sector and NHS-based community-based and residential service providers and will need the support of the host local authority. Bids will need to demonstrate that they promote the growth and effectiveness of recovery-oriented drug or alcohol treatment and recovery support services, are needs-led, and contribute towards delivering successful recovery outcomes. The applications process will be managed via PHE's regional centres. The grant awards will be announced in March 2014.
PHE Alcohol and drugs press office
6th Floor, Skipton House, 80 London Rd
London
SE1 6LH
Telephone 020 7972 1904
Out of hours telephone 0208 200 4400
Published 9 January 2014