Charles Watson-Wentworth, 2nd Marquess of Rockingham
Whig 1765 to 1766, 1782 to 1782
"Englishmen, whatever their local situation may be, know no obedience to any thing but the laws."
---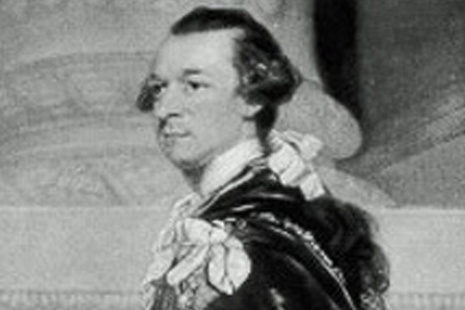 Born
13 May 1730, Wentworth Woodhouse, nr Rotherham
Died
1 July 1782, Wimbledon
Dates in office
1765 to 1766, 1782 to 1782
Political party
Whig
Major acts
Declaratory Act 1766: for securing the dependency of His Majesty's dominions in America upon the Crown and Parliament of Great Britain. The Catholic Relief Act 1778: introduced by Sir George Saville to dismantle some of the penal laws aimed at Roman Catholics. It enabled them to own land, inherit property and join the army. The Parliament (Crewe's) Act 1782: disqualified all officers of Customs and Excise and the Post Office from voting in parliamentary elections. Clerke's Act 1782: disqualified any person holding a contract or commission for government service from sitting as an MP.
Biography
Charles Watson-Wentworth, Marquess of Rockingham, was First Lord of the Treasury twice but spent most of his political career in opposition. He found it hard to maintain royal favour, an essential ingredient of prolonged office-holding.
His willingness to criticise government policy in America ensured that he remained in the political wilderness during the American War.
Read more about Charles Watson-Wentworth, Marquess of Rockingham, on the History of government blog.